Follow Your Passion - Interview with CDIC Student
Stage 3, Automotive Engineering student, Peng Wei had his first professional presentation as a part of his internship
How come you chose Automotive Engineering in the first place?
From early childhood my father enjoyed showing me how the mechanic works. I was influenced by that. I am very happy I chose UCD/CHD programme. It really helped me to find my way. For me the big moment was during the class with Professor Jufan Zhang when he and the invited guest speaker were talking about Sustainable Development engineering. I felt truly inspired by that class and believed that working in this area could be my future. I felt and still feel that friendly environment future is important to me, to my country and the whole world.
You were accepted to an internship programme by one of a quite successful companies in China. How did you find it and was it easy to get a place there?
Yes, I was accepted to an internship programme. I found it via a special internship platform. I was looking for the companies that have interests and successes in Sustainable Development. The process wasn't easy. It was quite challenging, but CDIC programme helped me a lot, especially a good level of English language. I collaborate with people from different countries and their Chinese is not always good so sometimes we need to communicate in English. Working in groups in my college was very helpful too.
Is working on this project with professionals any different to your college group projects?
In a way it is similar, but more challenging. In the class you can ask your teacher about a solution or read the material to prepare for the class. Here you must figure it out on your own. It is a new area and new environment for me so it can be stressful. There is a lot to remember too. The same time you need to find answers, solutions and be innovative.
You are working on a project as part of your internship and you already had a chance to present on an industrial event. What is this project about?
Our project mainly focuses on blockchain technology for carbon accounting and AI-assisted carbon reduction strategy generation. I find it very interesting. I was very lucky to meet the people who are as passionate about achieving zero carbon goal as me. It is very motivating to be in environment like this and I am also very grateful to Professor Zhang to inspire me.
How do you find your studies so far?
I like my studies. I always liked Physics. It was my hobby, but I think that being in the industry is the best teacher. It is no longer about getting high scores it is practice and innovative ideas, theory in pure practice. The practical side of things is always my favourite part during the classes.
What piece of advice would you have for your classmates if they would like to be successful in their areas?
I don't consider myself successful yet. I have a lot to learn! I would say to them; follow your passion. Do it because you love it. Passion can support you on your future path. There might be difficult moments on the way, but passion can help you going through bad time.
Thank you, Peng. Best of luck with your exams and all your future plans!
Thank you.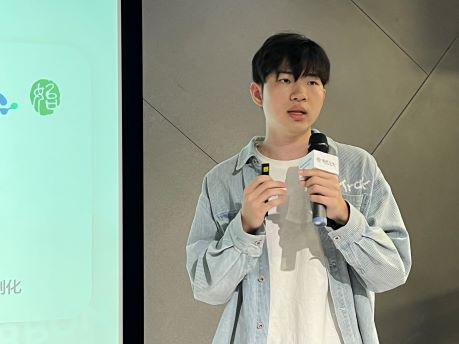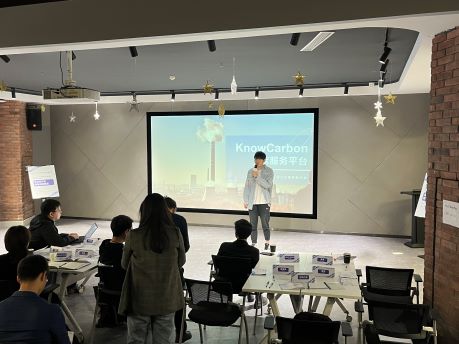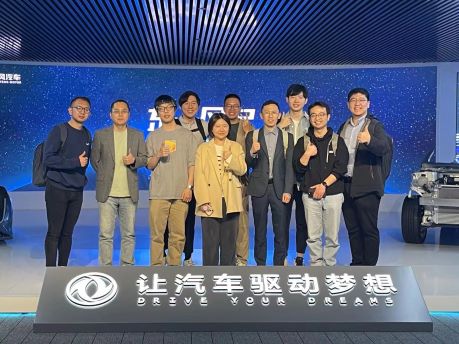 Peng with his team presenting in the Wuhan Economic Development Park.
Contact the UCD China Joint Colleges Office
Room 504, James Joyce Library Building, University College Dublin, Belfield, Dublin 4, Ireland. T:
+353 1 716 1945
|
Location Map