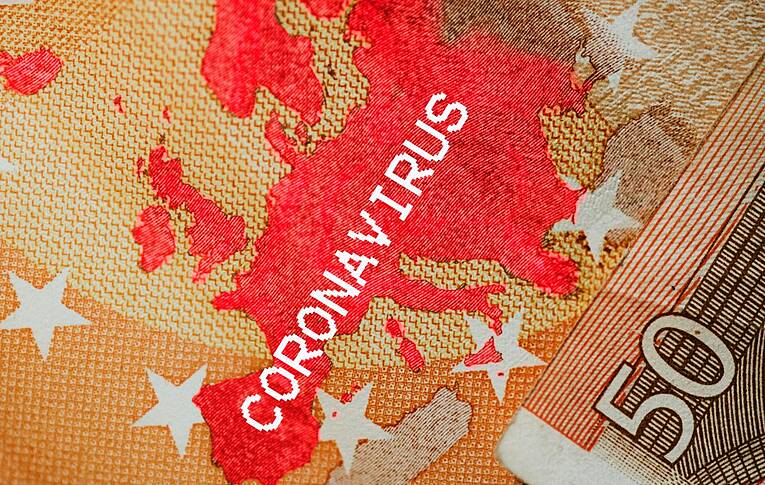 Related: Joint Major BSc in Economics and Politics & International Relations
How Eurozone States Respond to the Covid19 Crisis will be a Defining Moment for the EU
The European Central Bank (ECB) has provided the legal basis for their new Pandemic Emergency (bond-buying) Purchase Programme (PEPP). It clearly states that the ECB is committed to temporarily buying unlimited amounts of government debt, to bring down the cost of government borrowing.
The ECB message to euro area governments is clear. Do not use existing taxpayer resources to fund emergency efforts. Borrow the money. We will fund it. This is a war effort. This is creating a deep political divide within the eurozone.
The conservative governments of Germany, Austria, and the Netherlands want each individual country to pay and fund their own way out of the crisis. They are completely opposed to creating a single euro area debt instrument to fund the emergency. Spain, Italy, France, Ireland, Portugal, Greece, Luxembourg, Belgium, and Slovenia have a completely different view. These countries want to create a shared coronabond to fund the national emergency.
What we are observing is the emergence of two conflicting camps in the Eurogroup. The first includes the ECB and the 9 countries who are publicly calling for the creation of coronabonds. They want a European wide response. The second camp includes Germany, the Netherlands, Austria, Finland and the Baltic states. They want to nationalise the fiscal effort.
This is creating uproar in Southern Europe, particularly in Italy. Support for the EU in Italy is plummeting, and the far-right leader of the League, Matteo Salvini, is already exploiting this. It is not unreasonable to suggest that the future of Europe is at risk unless member-states agree to a supranational response. Northern European countries need to explain to their electorates that there is no moral hazard. Governments across Europe are voluntarily shutting down their economies.
The only thing holding the eurozone together is the European Central Bank.
This is a short condensed abstract of Aidan Regan's Business Post Article. Aidan Regan is an Associate Professor at UCD School of Politics and International Relations.
UCD College of Social Sciences and Law
UCD College of Social Sciences and Law University College Dublin Belfield, Dublin 4, Ireland. T:
+353 1 716 7777