Mapping UCD Research: Exhibition 2019
Wednesday, 27 November, 2019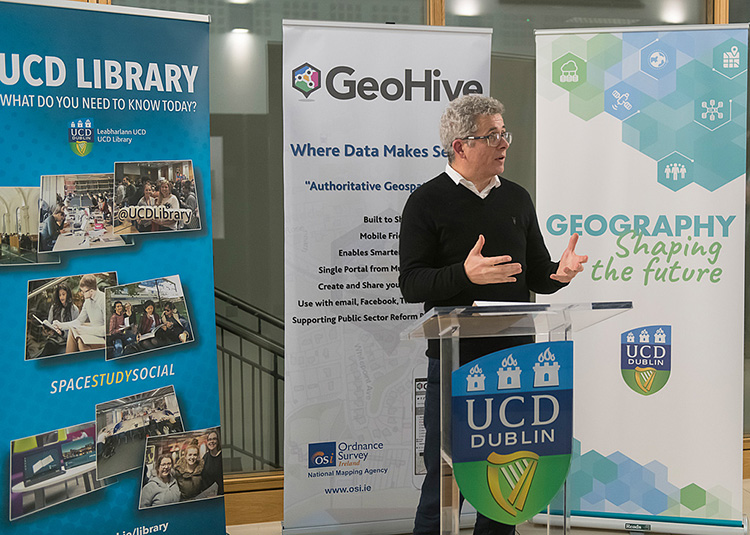 Dr Eoin O'Mahony from UCD School of Geography speaking at the event.
On Wednesday, 13th November 2019, UCD School of Geography and UCD Library welcomed Mr Brian McArdle, Channel Manager, Ordnance Survey Ireland as they hosted Mapping UCD Research. This exhibition showcased maps created by UCD researchers and staff from across the campus, highlighting the diverse ways in which maps have been used to enhance and disseminate their research. In attendance from UCD School of Geography were Prof Jacky Croke, Head of School, and Dr Eoin O'Mahony. Also in attendance were Dr John B Howard, University Librarian, Prof Orla Feely, Vice President For Research, Innovation and Impact.
After judging took place, prizes of €500 and €300, were generously sponsored by Ordnance Survey Ireland and awarded on the evening and presented to the winning entrants.
Nicole Lanphier from UCD School of Architecture, Planning & Environmental Policy came second with her project entitled Planning for Intentional Inclusion - Distribution of Potentially Excluded Populations in Dublin City.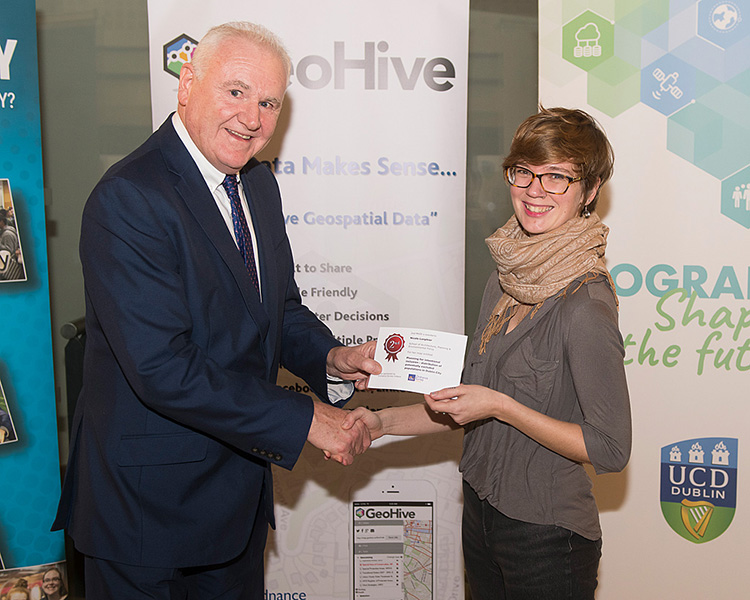 First prize went to Tomás Barry from UCD School of Medicine for his project - Mapping the Potential of Community First Responders to Increase Cardiac Arrest Survival.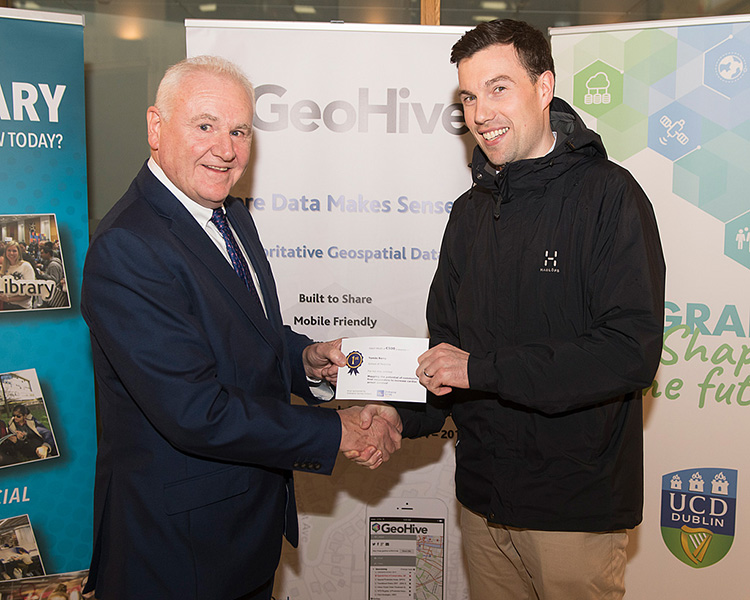 This exhibition will be placed at the School of Geography in the Newman Building until week ending 29th November 2019. Check out the photo album on our Facebook page for more photos from the evening.


UCD College of Social Sciences and Law
UCD College of Social Sciences and Law University College Dublin Belfield, Dublin 4, Ireland. T:
+353 1 716 7777