Geography Information Session
UCD Masters in Geography | Discover Your Path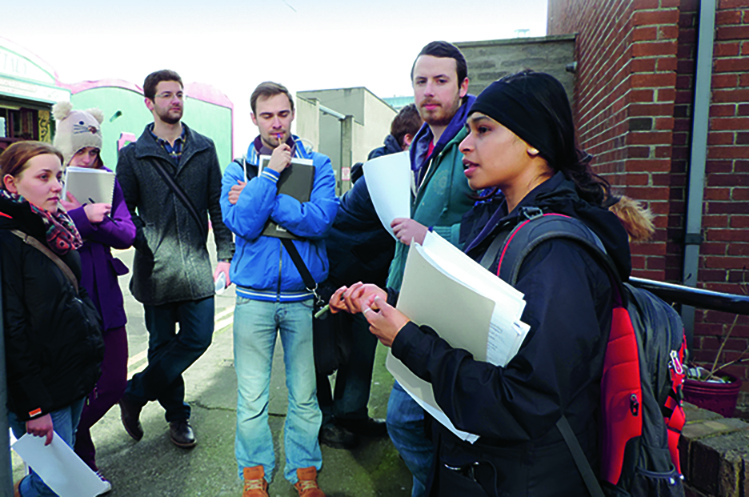 REGISTER for UCD Geography Masters Information Event
UCD Geography Masters Information Event
UCD School of Geography offers exciting and engaging Masters Programmes that explore pressing issues such as sustainability, geopolitics, Global South, power and inequalities, and geographic information systems. Our Masters Programmes offer students the possibilities of engaging with key world issues in ways that seek to shape their future, alongside the future of the planet, urbanities and social lives.
Whether you are more focused on science-based issues, social sciences or arts you can choose path that suits your interest. Learn practical skills, such as the ability to use geographical information systems or create and deliver your own research project with experts in your area of interest. Take advantage of the practical aspects and engage in hands-on learning, including field trips both here and abroad. You will study a cutting-edge, research-led curriculum with leading international experts in geography.
Join us for UCD Geography Masters Information Event
Come join us on Wednesday 19th February and speak with our leading academics, students and alumni. Learn about our Specialist Geography Masters courses. A Geography Masters from UCD, Ireland's Global University offers you endless possibilities to engage your experience and current learning. Gain advanced skills and expertise that will strongly develop your career opportunities.
Take your next step as you forge your own path, creating exciting directions for shaping the future.
---
Date: 19th February 2020
Time: 3:30pm - 4:30pm
Location: Room E003 UCD School of Geography, Newman Building, UCD Belfield, Dublin 4 (Directions)
REGISTER for UCD Geography Masters Information Event
---
Below is our Geography Masters Programmes:
UCD College of Social Sciences and Law
UCD College of Social Sciences and Law University College Dublin Belfield, Dublin 4, Ireland. T:
+353 1 716 7777