RIBA Stirling Prize winner 2022: The New Library, Magdalene College
Friday, 14 October, 2022
---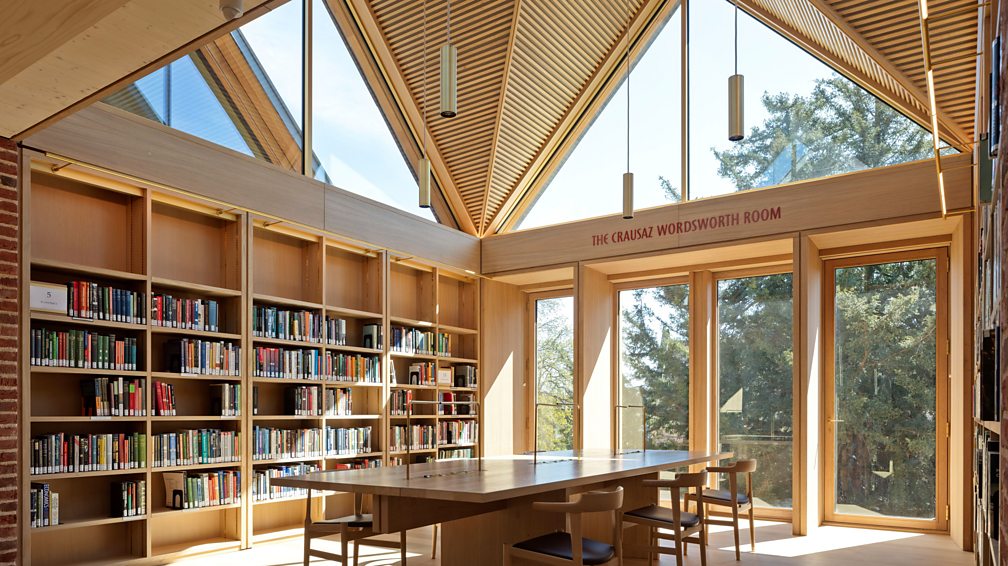 The New Library, Magdalene College © Nick Kane
The Royal Institute of British Architects (RIBA) has named The New Library, Magdalene College in Cambridge by Níall McLaughlin Architects, as the winner of the 26th RIBA Stirling Prize. Niall MacLauglin, an alumnus of the College of Engineering & Architecture (and recipient of an honorary doctorate from UCD), has won the Stirling Prize having been shortlisted on three previous occasions.
Speaking on behalf of the 2022 RIBA Stirling Prize jury, RIBA President Simon Allford, said:

"A unique setting with a clear purpose – The New Library at Magdalene College is sophisticated, generous, architecture that has been built to last.

Creating a new building that will last at least 400 years is a significant challenge, but one that Niall McLaughlin Architects has risen to with the utmost skill, care and responsibility.

The result – a solid and confident, yet deferential new kid on the college block.

The light-filled, warm-wood interior lifts spirit and fosters connections. Students have been gifted a calm, sequence of connected spaces where they, and future generations, will be able to contemplate and congregate, enjoying it both together and apart. The overarching commitment to build something that will stand the test of time can be felt in every material and detail, and from every viewpoint. This is the epitome of how to build for the long-term.

Well-designed environments hugely improve student success and wellbeing. They should be the rule for all students and teachers in all places of learning, not the exception.

As universities across the world work hard to position themselves in an ever-growing higher education marketplace, investment in great buildings is essential. This is an exemplary model to aspire to."
The project architect is Claire MacMenamin, also a UCD graduate architect. And of course, this is the second year in a row that UCD alumni have won, following Grafton Architects getting the award last year for the Townhouse in Kingston.
You can read more on this here:
UCD College of Engineering and Architecture
Room 122 & Room 126, UCD Engineering and Materials Science Centre, University College Dublin, Belfield, Dublin 4, Ireland T:
+353 1 716 1868
| E:
eng.arch@ucd.ie