3D printing facilities in Civil Engineering, Newstead
In the picture, Rainbow print using a single head extruder. Prof. Debra F. Laefer has brought 3D printing to Ireland by launching the country's first, full-service, commercial-level 3D printing hub, U3D. Housed at the University College Dublin where she teaches in the School of Civil Engineering, U3D, offers scan to print services, 3D printing classes, and all major 3D printing technologies including metal printing. The endeavor is an outgrowth of her European Research Council (ERC) funded research that developed mechanisms to auto-convert remote sensing technology such as laser scanning into water-tight models appropriate for computational modeling. The same solutions were found to be cross-applicable for 3D printed models.
The hub is available for both academic collaboration and commercial work and currently boasts a staff of four full-time technicians.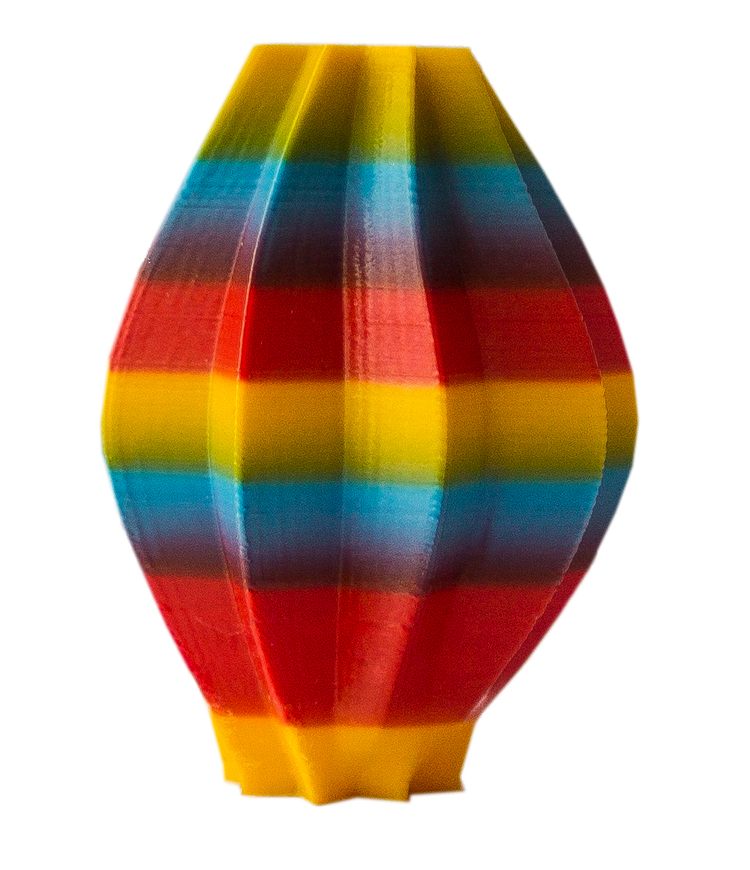 For more information, pl‌ease contact:
Prof. Debra Laefer
debra.laefer@ucd.ie
353-1-716-3226
@U3DPrintingU3D
www.u3d.ie
https://www.facebook.com/U3D.Dublin?fref=ts