Civil Engineering researchers awarded Charlemont Scholarships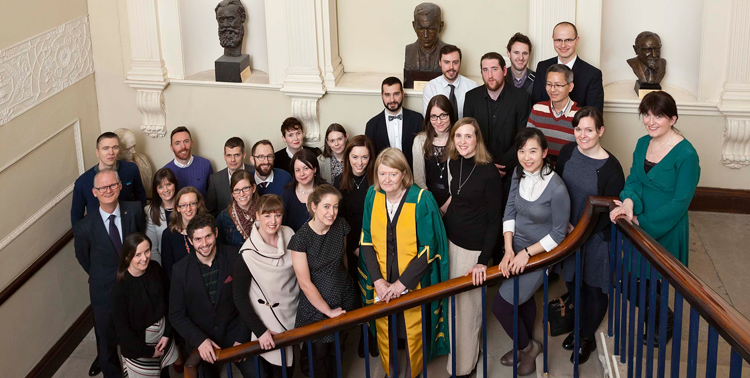 Dr Luke J. Prendergast and Dr Linh Truong-Hong, both researchers in the School of Civil Engineering, received Charlemont Scholarships at the Royal Irish Academy, Dublin. The scheme, named in honour of the Academy's first president, and notable Grand Tourist, James Caulfeild, the first Earl of Charlemont (1728-99), facilitates short international visits for the conduct of primary research in any subject area.
Dr Linh Truong-Hong's project is on "Rapid laser scanning based road network assessment". Dr Prendergast, who is pictured in the photo below, was awarded €2,490 for a project entitled "Auto-Calibrating Dynamic Soil-Pile Interaction Model for Offshore Wind Turbine Analysis" and will travel to National Yunlin University of Science and Technology, Taiwan in May 2016.
‌