UCD researchers named among world's most influential
Thursday, 19 November, 2020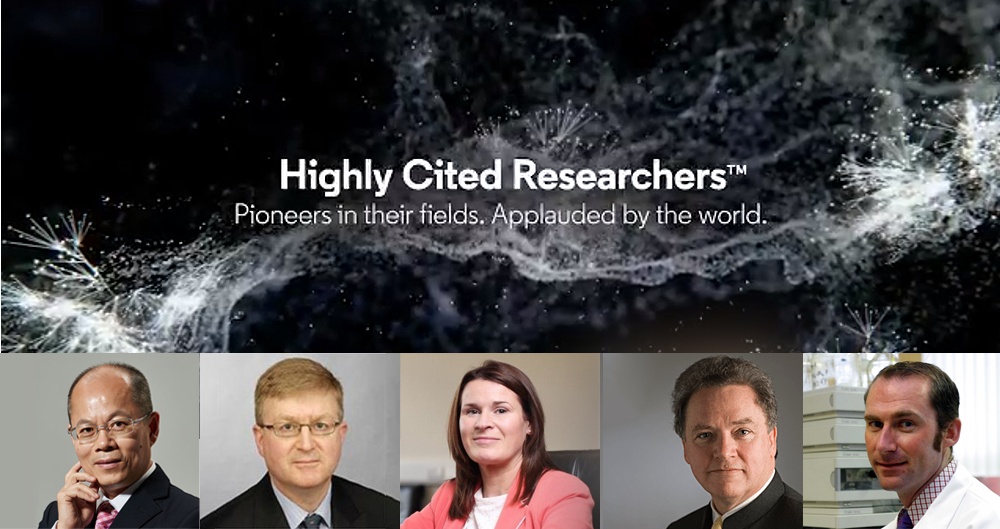 Posted 18 November, 2020
University College Dublin has five professors that are among the top 1% of the most cited researchers in the world according to the latest Highly Cited Researchers report, compiled by Clarivate Analytics.
Working in the areas of food engineering, climate change and food chemistry, the influential UCD researchers included in the 2020 listings are:
This is the sixth time that professors Da-Wen Sun and Colm O'Donnell have been included among the world's most influential researchers, and Professor Bourke, an Ad Astra Fellow, is the first female researcher at UCD to be named so.
Now in its seventh year, the 'Highly Cited Researchers' report identifies researchers over the last ten years who are leading the way in solving the world's biggest challenges.
The list is a citation analysis of researchers who are among the top 1% most cited for their field and year of publication in one or more of 21 fields of study.
This year's rankings recognised some 6,167 researchers with the moniker of 'Highly Cited Researcher', and includes 26 Nobel laureates.
With his primary research focus on novel food processing technologies and process analytical technology, Professor O'Donnell, Head of the UCD School of Biosystems and Food Engineering, leads a research team working on a range of projects funded by EU Framework, the Irish Research Council, the Food Institutional Research Measure, Enterprise Ireland and industry.
An international authority in food engineering research, Professor Sun's work is standard reference material for researchers in the areas of computer vision, computational fluid dynamics modelling and vacuum cooling.
Last year he was among the world's most cited researchers in the field of Agricultural Sciences.
Working largely in the areas of sustainable processing innovations and novel antimicrobial technologies, Professor Bourke is a Conway Institute Research Fellow and a member of the UCD Institute of Food and Health.

Her research crosses over to bio-medically relevant issues including infection prevention and cold plasma bioscience.
Earlier this year, she received funding to develop new therapies that use cold plasma to inactivate microbes and bacteria that cause infections following orthopaedic surgery.
Establishing the Centre for BioNano Interactions at UCD in 2007, and acting as its Director ever since, Professor Dawson is recognised as a leading thinker on the principles governing the interactions of nanoscale entities with living organisms.
Specialising in the area of phytochemicals and recovery of valuable compounds from food waste, Dr Brunton has over 30 years of expertise in food chemistry, sample extraction and chromatography analysis.
David Pendlebury, Senior Citation Analyst at the Institute for Scientific Information, who compiled the list on behalf of Clarivate Analytics, said: "In the race for knowledge, it is human capital that is fundamental and this list identifies and celebrates exceptional individual researchers who are having a great impact on the research community as measured by the rate at which their work is being cited by others."
By: David Kearns, Digital Journalist / Media Officer
UCD College of Engineering and Architecture
Room 122 & Room 126, UCD Engineering and Materials Science Centre, University College Dublin, Belfield, Dublin 4, Ireland T:
+353 1 716 1868
| E:
eng.arch@ucd.ie