UCD SBFE PhD student elected to CIEEM Irish section committee
UCD SBFE PhD student elected to CIEEM Irish section committee
The Chartered Institute of Ecology and Environmental Management (CIEEM) is the leading professional membership body representing and supporting ecologists and environmental managers in Ireland, the UK and abroad. Their vision is of a society which values the natural environment and recognises the contribution of professional ecologists and environmental managers to its conservation. CIEEM works to advance the understanding and standards of practice of ecological and environmental management for the benefit of the natural environment and society. PhD student David "Dáithí" Kelleghan from the UCD School of Biosystems and Food Engineering has recently been elected as an Irish section committee member to aid student involvement and voice student concerns as part of the committee.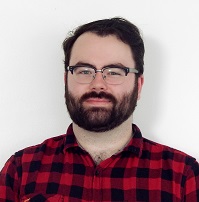 CIEEM encourages students keen to pursue a career in ecology and environmental management to join as Student members as this provides:
Access to a wide range of Continuing Professional Development (CPD) opportunities - discounted training event rates and for conferences there is an extra reduction for Student members.
Professional recognition and the chance to enhance your CV.
Free guidance on careers and professional practice.
Opportunities to meet potential employers and other ecological and environmental professional practice.
Up-to-date information through In Practice, their E-Newsletter and monthly policy E-Briefings.
The chance to get involved with CIEEM's Member Networks, offering great opportunities to network with and learn from more experienced CIEEM members.
CIEEM has 11 Geographic Sections covering the UK and Ireland, each run by a committee of dedicated volunteers. The Irish Section committee run member events and training, as well as organising an annual conference. CIEEM hopes to increase student engagement and raise their profile in universities across Ireland in 2017, and welcome new members from the student body.
To become a Student member of CIEEM Ireland, visit: https://cieem.net/i-am/membership/membership-grades/student/
For more information, news and events, visit the Irish Section of CIEEM's website:
UCD College of Engineering and Architecture
Room 122 & Room 126, UCD Engineering and Materials Science Centre, University College Dublin, Belfield, Dublin 4, Ireland T:
+353 1 716 1868
| E:
eng.arch@ucd.ie