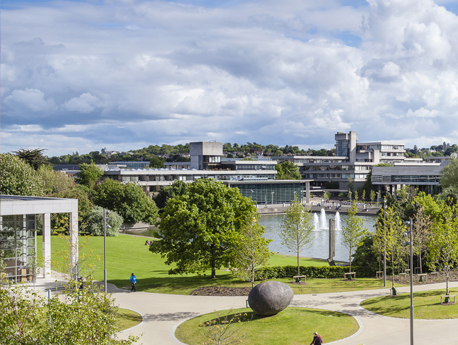 Equality, Diversity and Inclusion in UCD
UCD Vice-President for Equality, Diversity and Inclusion
UCD is committed to creating an environment
where diversity is celebrated and everyone is treated fairly regardless of gender, age, race, disability, ethnic origin, religion, sexual orientation, civil status, family status, or membership of the Traveller community.
The EDI Strategy sets out our commitment and objectives for Equality, Diversity and Inclusion (EDI) and the necessary actions to achieve these objectives. At the heart of this ambitious plan is the aim to achieve cultural change across the University requiring continued commitment from all employees and students in promoting the principles of equality, diversity and inclusion and applying them in our daily activities as a community. We will constantly reflect on our activities and be open and transparent about changes that have a major effect on employees or students.
I am confident that working with all members of our community, we can make a real and meaningful change.
Professor Colin Scott
Vice-President for Equality, Diversity and Inclusion
The UCD Equality, Diversity and Inclusion Team
Senior Equality, Diversity and Inclusion Manager Marcellina Fogarty, together with specialists Eimear O'Reilly, Tom Costelloe and Licia Carlesi and the Dignity and Respect Support Service team, leads and supports initiatives that contribute to the enhancement of the University environment where diversity is celebrated, and all members of the community are treated equally and with respect. It is the responsibility of all members of our University community to create a safe and welcoming environment where everyone can contribute and reach their full potential. You can find details on how to get in touch and the specific areas each team member supports on our Contact Page.
Contact UCD Equality Diversity and Inclusion
University College Dublin, Belfield, Dublin 4, Ireland. E:
edi@ucd.ie