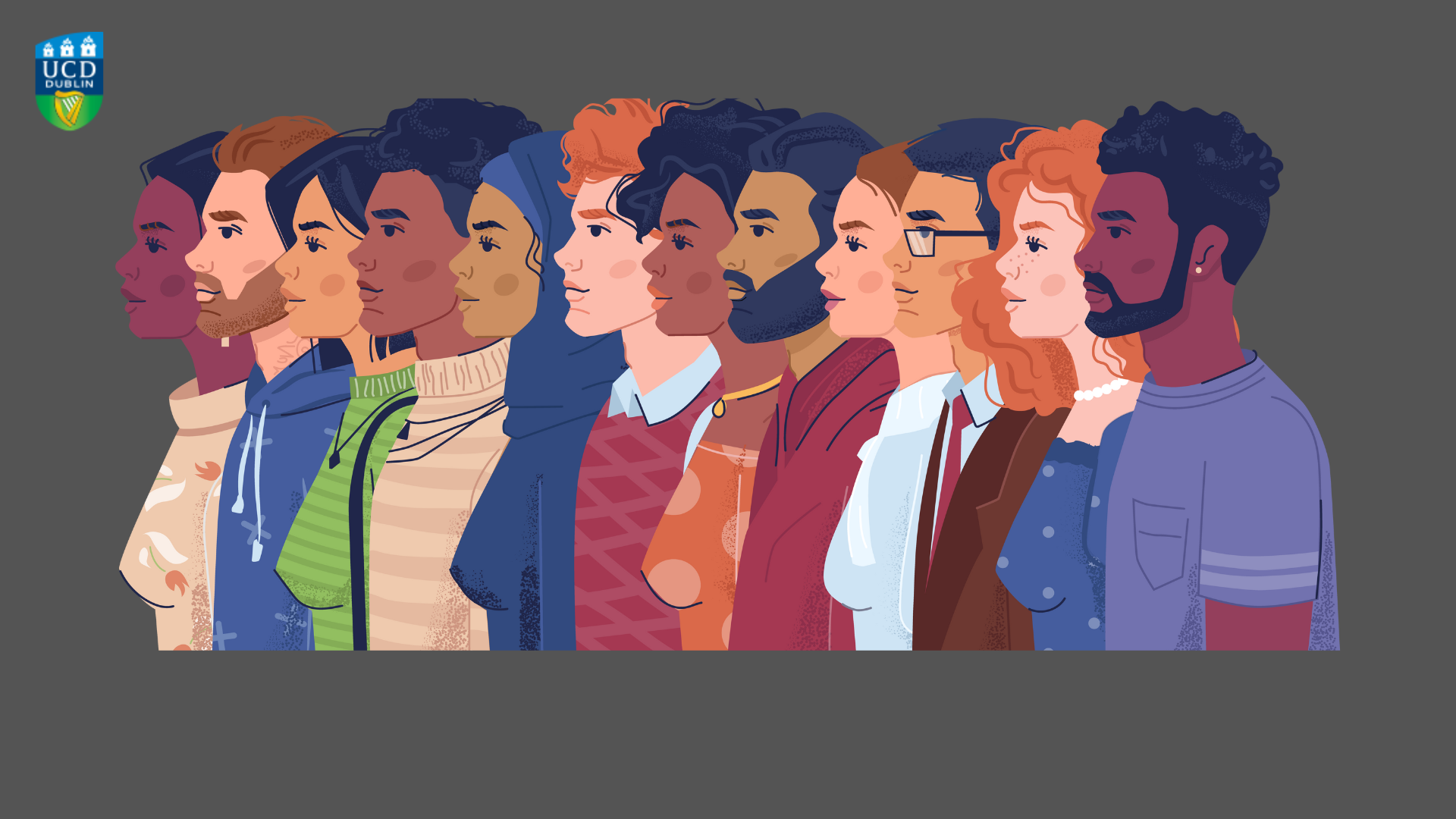 Page updated 19 June 2023
UCD is committed to addressing inequalities and creating an inclusive culture and environment where diversity is celebrated and individuals can thrive, irrespective of their background. To help better understand how individuals experience their working environment, to highlight existing good Equality, Diversity and Inclusion (EDI) practice and identify areas where enhancements can be made, we are carry out a EDI survey every 2 years.
Survey is now closed.
Why are we running this survey?
UCD has committed to the enhancement of an inclusive, diverse, and respectful environment through a range of actions in the EDI strategy 2021 - 2024. This includes the UCD Gender Equality Action Plan and our commitment to the new Athena SWAN Ireland 2021 charter framework. We need your help to understand employee experiences, the impact of EDI activities to date and to identify areas where UCD can make further improvements to ensure equality of opportunity for all and a positive work and study environment. This survey will also support UCD's application for our first institutional Silver Athena SWAN award including the development of a new gender equality action plan 2024 - 2028.
Who will see my answers?
We assure you that this is a strictly confidential survey, and responses are anonymous. All data collected through this survey will be held securely and confidentially in accordance with the General Data Protection Regulation 2018 and the Data Protection Act 2018. Under no circumstances will your individual responses be made available to anyone outside the EDI unit. Individual results will be aggregated anonymously, and research reported on aggregate or combined results. At no point will the information you provide be shared in a way that would allow you to be personally identified. Any published material will be anonymised.
Your experience.
While some of the questions in this survey have fixed answers, we have included as many open text boxes as possible to give you an opportunity to detail your own experience of equality, diversity, and inclusion in UCD. With this in mind, please expand on your answers wherever possible. We want to understand your views on/experiences of EDI in UCD.
2021 EDI survey outputs.
The EDI unit in collaboration with Institutional research produced a report with the information you provided in the survey. Reference is made throughout this report to relevant actions in the GEAP and EDI strategy 2020 – 2024 where the information you provided helped identify gaps to be addressed or where additional actions were needed as part of the review of the EDI strategy. This report was shared with UMT and all UCD employees.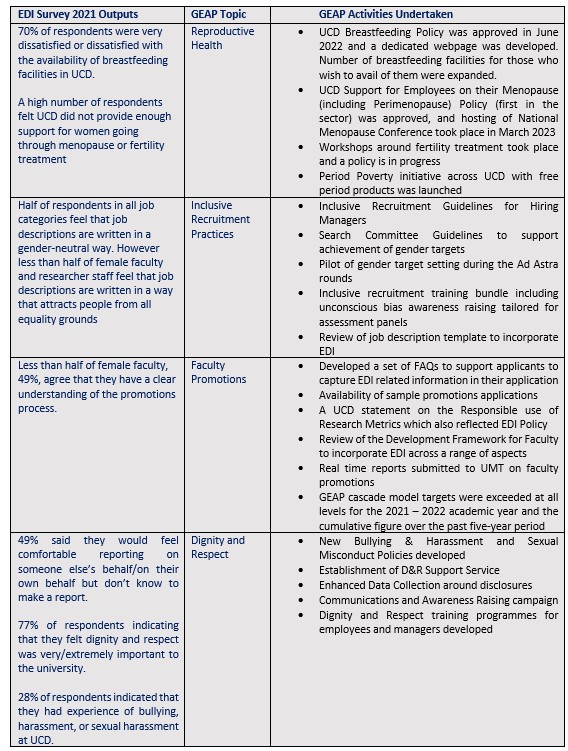 You can access the full report here: EDI Survey 2021
More information and supports can be found below.
Contact UCD Equality Diversity and Inclusion
University College Dublin, Belfield, Dublin 4, Ireland. E:
edi@ucd.ie