Eating Disorders - Bodywhys - EVENT POSTPONED - RE-SCHEDULED DATE TO FOLLOW

Audience: Employees and Students
Location: Room 135, Engineering building (Just inside door on the lake side of building)
Time: 1-2pm
Eating disorders (Founded in 1995, Bodywhys is the national voluntary organisation supporting people affected by eating disorders. Our mission is to ensure support, awareness and understanding of eating disorders amongst the wider community as well as advocating for the rights and healthcare needs of people affected by eating disorders.
Learn about eating disorder types, underlying causes and the supports available to anyone affected by the issue.

Bodywhys.ie | Resources for parents | PDF of Bodywhys poster
‌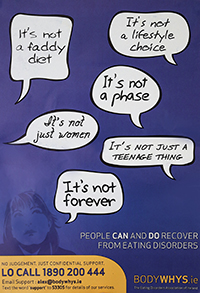 ‌
Staff v. Students launch event

Audience: Employees and Students
Location: Roadway beside Student Centre
Time: 12:45
Can't say too much right now but this picture should tell you everything you need to know about this event!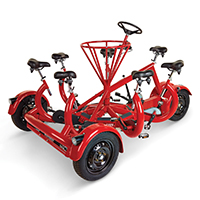 Introduction to Mindfulness - Student Counselling Service
Audience: Employees and Students
Location : Red Room, Student Centre
Time: 1-2pm