Unconscious Bias Conference 2019
Page updated 5 January 2022
Tinu Cornish (Director, SEA-Change Consultancy Ltd) speaks to attendees at the Unconscious Bias conference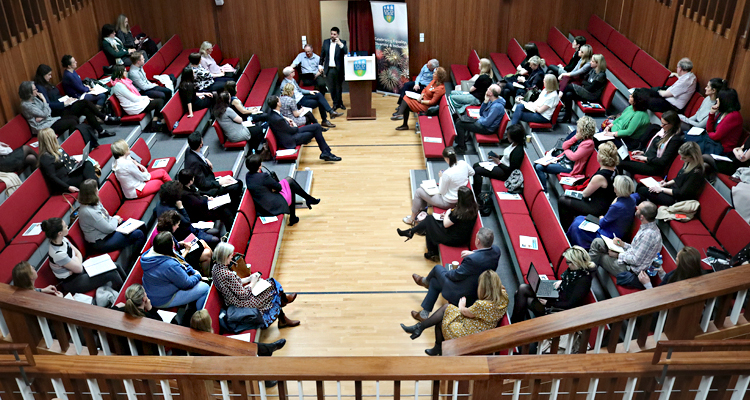 Dr Jay Chopra (Director, Making Shift Happen) talks to delegates in the Fitzgerald Chamber, UCD Student Centre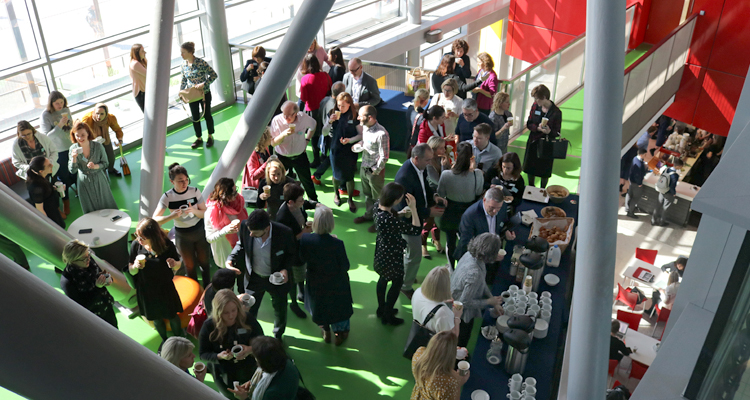 Attendees network in the UCD Student Centre
Dr Jay Chopra takes questions from the floor.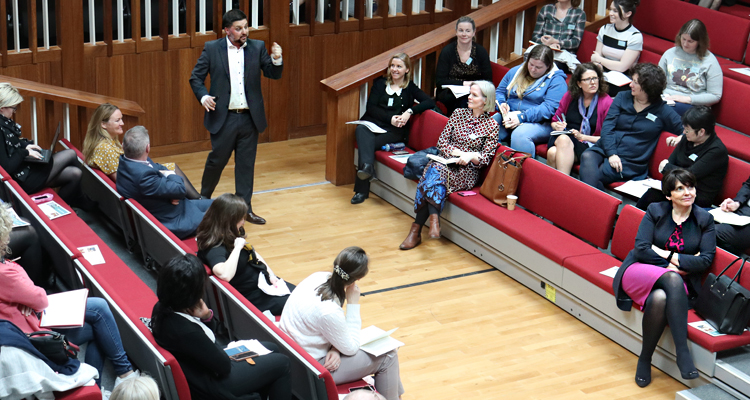 Dr Jay Chopra (centre), Conference organiser Licia Carlesi (right) and Professor Orla Feely (extreme right) at the Unconscious Bias Conference.
Prof Mike Noon (Professor of Human Resource Management, Queen Mary London) speaks in the Fitzgerald Chamber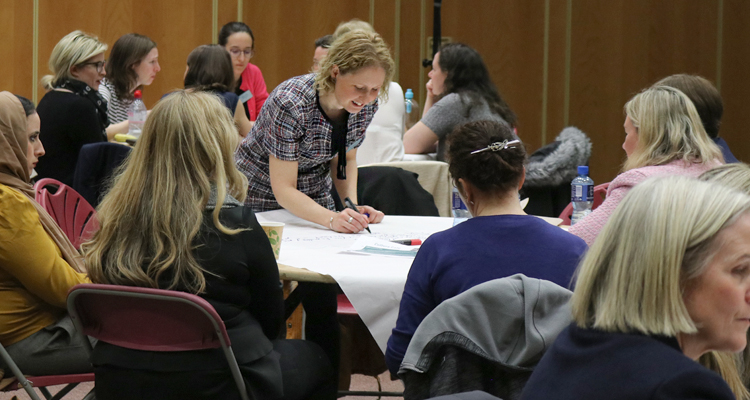 Marcellina Fogarty (UCD EDI Manager) captures outputs at the "culture café"