1st Year BSc Halloween Networking Event
1st Year BSc Halloween Networking Event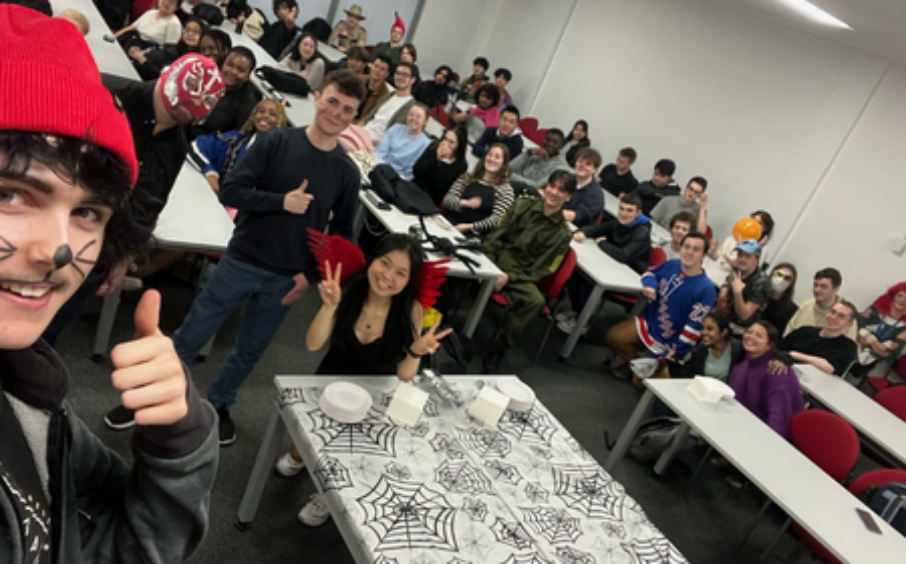 On Thursday, 27th October the School of Computer Science and Netsoc hosted a Halloween Networking Event open to all for 1st year BSc Computer Science students with prizes and refreshments on offer.
Students received a talk on the Metaverse by Dr Abey Campbell, BSc Computer Science Stage 1 Coordinator, and an introduction to UCD Netsoc (UCD's Internet and Computer Science Society). Activities included a VR UCD Lab demonstration, VR Beat Saber Competition, a Halloween Best Costume Competition and Karaoke.
Beatsaber is the world's most popular VR application demonstrating a new genre of gaming. It's a virtual reality rhythm game that can only be played through the use of Virtual Reality.
VR UCD lab was funded in 2014 by its director, Dr Abey Campbell. The lab's primary research agenda is the use and application of Augmented Reality and Virtual Reality in Education, Agriculture and Medicine. Through this research, the lab has published over 50 internationally reviewed publications in the field.
VR Beat Saber Competition Winners:
1st Winner - Leo Humphreys Newman
2nd Place - Andrei Krivoruchko
3rd Place - Ryan Koenig
Halloween Best Costume Winners
Jakub Kot
We are looking forward to plenty more social events with our staff and students as the year progresses.
Published 01.11.22