UCD In Conversation: Cybercrime causes, trends, and prevention
UCD In Conversation: Cybercrime causes, trends, and prevention
Thursday, 12 August 2021 @ 1 pm (Dublin time), live on Zoom

UCD: In Conversation is an interview series featuring conversations with world-class academic and alumni leaders. Hosted on Zoom, these lively, virtual discussions focus on critical global challenges and offer insights for uncertain times. The next event focuses on Cybercrime and features three graduates of the UCD MSc in Forensic Computing & Cybercrime Investigation. Tune in at 1pm (Dublin time) for this discussion on ransomware, child exploitation and other current challenges.
Join Cindy Murphy, President and Founder of Tetra Defense, a Digital Forensics, Cyber Risk Management company, Clíona Curley, Cybercrime Analyst and Co-Founder of CyberSafeKids and Paul Darcy, Digital Forensic Specialist, for an in-depth conversation on Cybercrime and some practical tips on how to keep yourself and your loved ones safe online.
Watch a recording of this event here https://alumni.ucd.ie/ucd-in-conversation-a-virtual-series/
Our expert speakers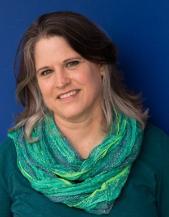 Cindy Murphy | President and Founder, Tetra Defense
Cindy worked as a law enforcement officer for 31 years, with her early career beginning in the US Army before joining the Madison, WI Police Department. She began investigating computer related crimes in 1998, sifting through digital evidence from homicides, financial crimes, sexual assault, robberies, the possession and production of child sexual abuse materials, money laundering, intellectual property theft, drug trafficking, computer crimes, aggravated battery, and more. Cindy began teaching digital forensics in 2002, and has developed curriculum and taught for Madison College and The SANS Institute. She retired from Law Enforcement in 2016 to found Gillware Digital Forensics - now Tetra Defense. Both during her time in law enforcement and at Tetra, Cindy has provided expert witness testimony for civil and criminal matters in both the state and federal court systems. Cindy is also a mother, a musician (cello, Clareen Irish Tenor and 5 string banjo, tenor guitar, mandolin and ukulele), a Brittany Spaniel enthusiast, a certified World Axe Throwing League judge, and a member of the International Guild of Knot Tyers.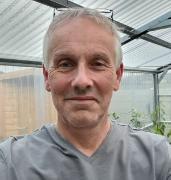 Paul Darcy | Digital Forensic Specialist
Paul Darcy is a Chartered Engineer and a graduate of the UCD MSc in Forensic Computing & Cybercrime Investigation. He is now an Adjunct Lecturer on that programme. As a digital forensic specialist in the Department of Justice, he is frequently called as an expert witness in court. In an earlier life, he was part of the Microsoft Windows development team in Redmond, WA.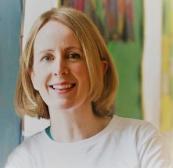 Clíona Curley | Cybercrime Analyst and Co-Founder of CyberSafeKids
Clíona specialises in cybercrime analysis and investigation. From 2005 to 2013, she worked as a senior officer for the UK National High Tech Crime Unit (NHTCU) and the Serious Organised Crime Agency (SOCA). During this time, she represented the UK on many occasions on G8 and Interpol working groups as well as working on investigations into organised crime in conjunction with major European and US law enforcement agencies. After returning to Ireland, Clíona joined the Centre for Cybersecurity and Cybercrime Investigation in UCD; building forensic tools for law enforcement, and developing and delivering training in cybercrime investigation and related areas for An Garda Síochána and law enforcement agencies across Europe. She is passionate about protecting children online and is a co-founder of CyberSafeKids, the Irish children's charity for online safety. She is currently undertaking a PhD in Computer Science, researching online extremism, and provides ad hoc training, research and advisory services in cybercrime investigation, online child protection and related areas.