Computer Science Colleagues' success in Interdisciplinary Research Scheme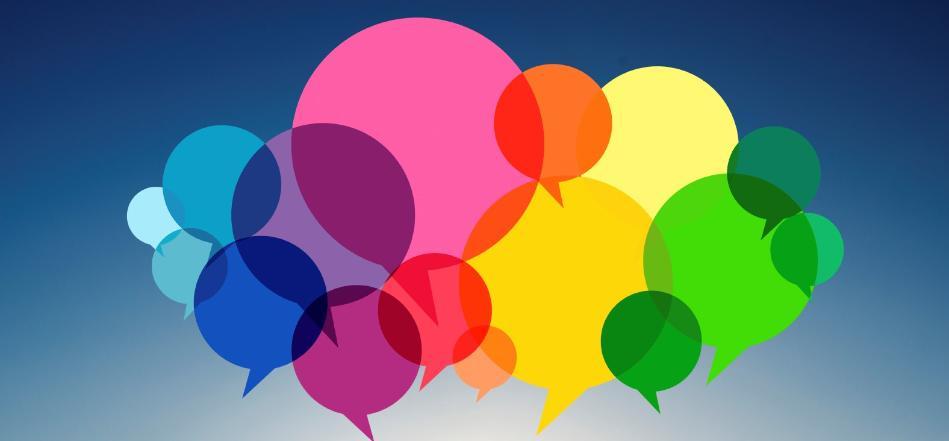 Computer Science Colleagues' success in Interdisciplinary Research Scheme
The School of Computer Science was recently successful in three Irish Research Council COALESCE (Collaborative Alliances for Societal Challenges) awards. The awards were all received under the strand 2A, which required interdisciplinary teams, led by an Arts Humanities and Social Sciences Principal Investigator, to address national or global societal challenges. Interdisciplinary Research is often viewed as research with the potential to result in tangible impacts that benefit the economy and society, and the COALESCE scheme required applicants to show a clear societal problem, either in Ireland or abroad, that would benefit from and interdisciplinary approach.
In total UCD researchers won 7 COALESCE Awards, the highest of any Higher Education Institution in Ireland.
COTHROM – Computing Thoughtful Rules for Migrants
Lead PI, Graham Finlay, UCD School of Politics and International Relations. CS PI, Vivek Nallur
COTHROM is a project which looks to understand the impact of policy and changes in policy on migrant populations in Ireland. At the moment, policy makers can't always foresee the effect that a change in policy will have on migrants and communities, this is due to the diversity of migrant groups in Ireland as well as the internal diversity within these groups. COTHROM will create a policy simulation model for migrants, that allows its users to 'experiment' with alternative policy options and assumptions, by changing parameters or rules, and observing the outcomes. The project will use Agent-Based Modelling, modelling immigrants as agents exhibiting the key properties of autonomy, heterogeneity of goals, feedback, and stochasticity. The proposed simulations can suggest, in advance, the response that policy reforms would elicit. The use of simulations to model effects of work-related visa policies on migrant communities, especially from an ethical and human-rights perspective will help improve state compliance with European and international law. It will also help develop best practice in the facilitation of 'orderly, safe, regular and responsible migration and mobility of people, including through the implementation of planned and well-managed migration policies' (UN Sustainable Development Goal 10.7).
Platforming Harm: Alt-Tech Platforms and Covid-19 health narratives
Lead PI, Eugenia Siapera, UCD School of Information and Communication Studies, CS PI Pádraig Cunningham, Civil Society Partner Martina Chapman, National Coordinator, Media Literacy Ireland.
This project aims at addressing the proliferation of false information and health claims that have been prompted by the COVID 19 pandemic, as the WHO calls it, the infodemic. While major social media platforms such as Facebook, Twitter and YouTube have strengthened their moderation policies to identify inaccurate information, these dialogues have moved to and are continuing on newer digital platforms. These platforms, for example Telegram, Parler and Bitchute, are minimally moderated and so these false narratives can continue.
Moderating political discussion in a functioning and healthy society is sometimes problematic. Therefore this project seeks to understand these new narratives and compare them with those on mainstream platforms. In particular it is interested in how the narratives around COVID 19 related to or 'piggyback' onto other inflammatory or hateful narratives. Finally the project looks to use these findings to contribute to policies for increased digital and media literacy.
InEire: Towards an Inclusive Ireland through an Economic Assessment of Anti-Immigrant Sentiment in Ireland
Lead PI, Muhammad Atif Qureshi, Technical University of Dublin, College of Business, CS PI Simon Caton, Civil Society Partner, Immigration Council of Ireland.
Immigration is a complex phenomenon with broad implications for various segments of society. On the one hand it serves as an impetus for equal economic opportunities while also creating some upheaval in societies where heavy immigration takes place. A consequence of this "economic conundrum" is growing anti-migrant sentiment and the resulting political conflict. Ireland has also been a victim of this sentiment as reported in a 2018 report by Irish Human Rights and Equality Commission and Economic & Social Research Institute. There has however been no comprehensive analysis of the factors behind such sentiment and its consequences mainly due to lack of comprehensive data on these. This project is an attempt at building such a collection of data while also providing comprehensive insights into the implications of this data through data analytics.
This project will use Data analytics coupled with qualitative analysis to better understand the forms and sources of anti-immigrant sentiment in Ireland. Much of the work in this space especially in Ireland has centred around analysis of online spaces (an example is HateTrack which was a research project funded by Irish Research Council and Irish Human Rights and Equality Commission); we argue for a more coherent approach through an analysis of multiple sources of data such as surveys, focus groups together with online spaces and more so by means of categorisation of different types of anti-immigrant sentiment in Ireland. Our analysis can help aid attempts towards gaining valuable insights for elimination of anti-immigrant sentiment in Ireland.
Published 26.01.22