Ada Lovelace Energy Hackathon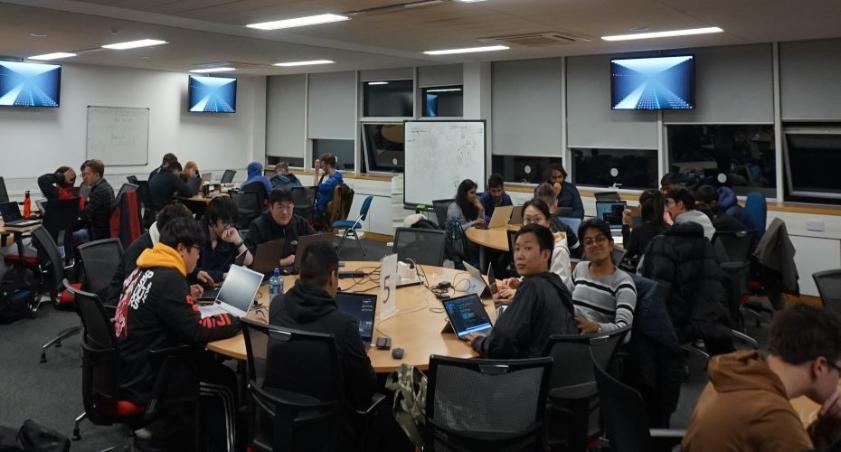 Ada Lovelace Energy Hackathon
On Tuesday, October 11th, the School of Computer Science celebrated Ada Lovelace Day. We held an energy themed Hackathon within the school, open to all students, with prizes and refreshments on offer. This was our first in-person student event of the term, and it was very exciting to have that buzz back around the school, especially introducing our new students.
Who was Ada Lovelace?
Born in 1815, Ada Lovelace collaborated with inventor Charles Babbage on his general purpose computing machine, the Analytical Engine. In 1843, Lovelace published what we would now call a computer program to generate Bernoulli Numbers. Whilst Babbage had written fragments of programs before, Lovelace's was the most complete, most elaborate and the first published.
More importantly, Lovelace was the first person to foresee the creative potential of the Engine. She explained how it could do so much more than merely calculate numbers, and could potentially create music and art, given the right programming and inputs. Her vision of computing's possibilities was unmatched by any of her peers and went unrecognised for a century.
Our Event
Our Hackathon was held in B.106 and was facilitated by Dr. Mel Ó Cinnéide, our BSc Director, Dr. Nima Afraz, Déaglán Connolly Bree and Dr. Arsalan Shahid. The theme of the hackathon was Energy, more precisely how to write software so that it uses less energy when it executes.
Participants were given a Java application and asked to refactor/rework it to reduce how much energy it consumes. The application came with a simple way to measure approximately how much energy it consumes so participants would have a good idea if their ideas were working or not. The winner was decided using more precise energy measurement: using a physical meter to measure energy consumption and also a tool developed in UCD that calculates the energy consumption of an application within a defined confidence interval.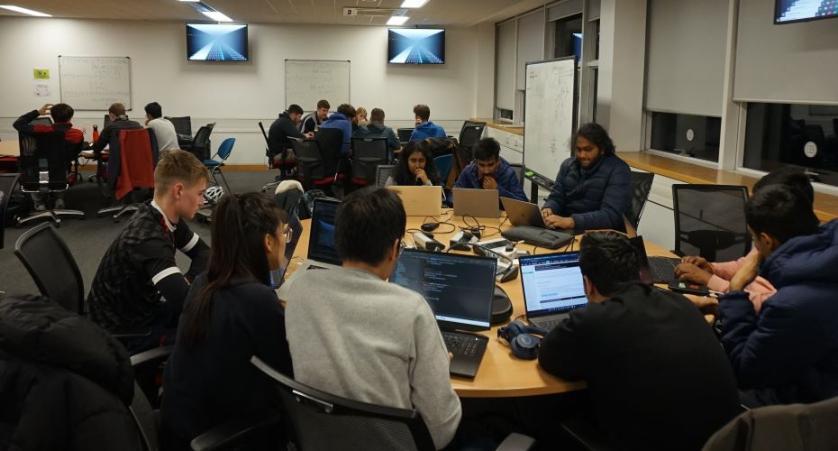 Joint Winning Teams:
Hands OFF my pizza: Karol Wojcik, Peter O'Riordan, Cillian Dunne
Best of CSNL: Haopeng Wu, Prateek Dash
BigData People: Til Blechschmidt, Peter Chua, Satoshi Sugai
Honourable Mention Teams:
The Slavs: Nikita Skobelevs, Kamil Michalski
Animelovers: Tamoghno Banerjee, Rafal Kucharski, Maheen Ahmed
We were really happy with the turnout for our first event of the year and are looking forward to plenty more social events with our staff and students as the year progresses.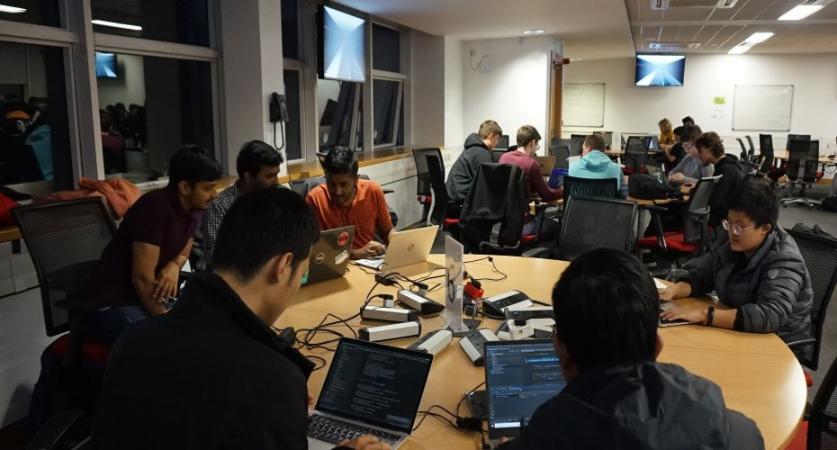 Published 14.10.22