Zoom for Thought with Prof. Muthoni Masinde
The School of Computer Science, in collaboration with UCD Women@CompSci and the Institute for Discovery, are delighted to host Prof. Muthoni Masinde for a 'Zoom for Thought' chat on Tuesday September 8th at 2pm. Full details of how to dial into the call are available here.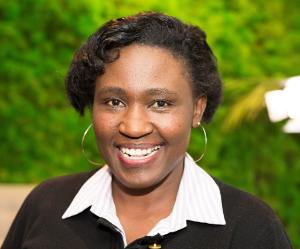 Muthoni Masinde is a Professor of Computer Science and an entrepreneur in information technology. As well as working as an Associate Professor and the Head of the IT Department at the Central University of Technology, Free State (South Africa), she is the Founder and CEO of ITIKI - Information Technology and Indigenous Knowledge with Intelligence.
ITIKI is a drought prediction tool that taps into the rich African indigenous knowledge on natural disasters and augments it with Wireless Sensor Networks, artificial intelligence and Mobile phones. ITIKI is impacting and changing lives among small-scale farmers in Kenya, Mozambique and South Africa. Given the overwhelming burden of droughts on Africa's small-scale farmers which in turn leads to food insecurity, all her current work focuses on this most vulnerable group.
Muthoni holds a BSc, an MSc and PhD degrees in Computer Science from the University of Nairobi, Kenya, the Free University of Brussels, Belgium, and the University of Cape Town, South Africa, respectively. She has also recently attained an MBA from the University of the Free State (South Africa).