CeADAR receives Enterprise Ireland Funding for a new Supercomputer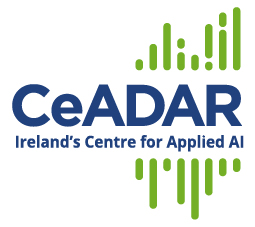 CeADAR, Ireland's applied artificial intelligence centre, based in the school of computer science and TUD, has received €247,000 in funding from Enterprise Ireland's Capital Funding Programme for its first dedicated supercomputer. CeADAR, which is Ireland's National Centre for Applied Data Analytics and Artificial Intelligence, is an Enterprise Ireland and IDA-funded technology centre. Over 90 firms, who are members of CeADAR, use the centre's expertise and resources to develop and trial Big Data solutions, upskill their workforce, and carry out AI and machine learning research. CeADAR engineers create prototypes and demonstrators for their industry partners and the centre also collaborates in national and several European research projects.
With the addition of this new supercomputer, nicknamed León, the centre can now 'accommodate continuously larger datasets and mainly enable other centres and companies to self-serve and utilise this resource to get quick wins when embracing AI.' The €247,000 computer is being provided by Dell and will be held in a secure data centre at UCD Belfield. The supercomputer comes with several nodes, each of them equipped with two Intel Xeon Gold 6248 processors at 2.5GHz (up to 3.9Hz) with 20 cores, 768GB of RDIMM at 2,933 mega-transfers per second, and four Nvidia GPU Tesla V100 SXM2 with 32GB.
CeADAR was one of 37 successful applicants of the Capital Equipment Fund, administered by Enterprise Ireland through the Technology Gateway and Technology Centre Programmes. CeADAR director Edward McDonnell said: "This new high-performance computer will find application across every industry sector and will be used by the widest possible number of companies. The computing platform should be seen as an enabling technology in conjunction with the expertise in the Centre in applying cutting-edge AI and analytics methodologies to solve real-world challenges and develop new businesses."
CeADAR recently announced [https://www.rte.ie/news/business/2020/0505/1136516-centre-for-applied-artificial-intelligence/] that it was making its portfolio of technology demonstrator projects available to researchers from industry or academia for COVID 19 research for free.
This story in the media:
https://www.siliconrepublic.com/machines/ceadar-supercomputer-leon-ai-big-data
https://www.techcentral.ie/enterpsie-ireland-backs-super-computer-initiative-at-ceadar/
https://www.independent.ie/business/technology/news/new-supercomputer-to-aid-research-for-90-firms-39280068.html