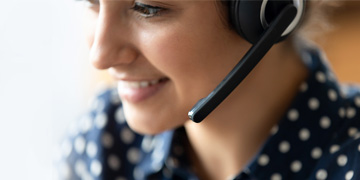 Page reviewed 16 August 2022
The HR Helpdesk team are here to help with your employment-related queries. On this page you can find out how to get in touch with the team, online or offline.
Contact the HR Helpdesk
The HR Helpdesk is the primary point of contact for all your employment-related queries by email and telephone. We are here to help you with any queries on employee benefits, terms & conditions and HR policies & procedures. If we can't help you directly we will refer your query to a HR specialist area.
All visitors to UCD HR, Roebuck offices should be by appointment only and arrangements to be made with specific HR staff members.
353-1-716-4900
UCD HR
Roebuck Offices,
UCD Belfield Campus.
Would you like to track the status of your query?
My HR Support Tickets provides you with details of your open and closed queries.
The UCD HR Helpdesk team has put in place a set of service level agreements (SLAs) that define the quality standards we use to engage with our customers. These include categorising your query, assigning it to a specialist team within UCD HR Services for action, resolving it within a defined period of time, and providing you with a 'right first time' response.