Arts and Humanities in an AI Future: Where do we go from here?
New website offers information and supports on generative AI to UCD Arts and Humanities students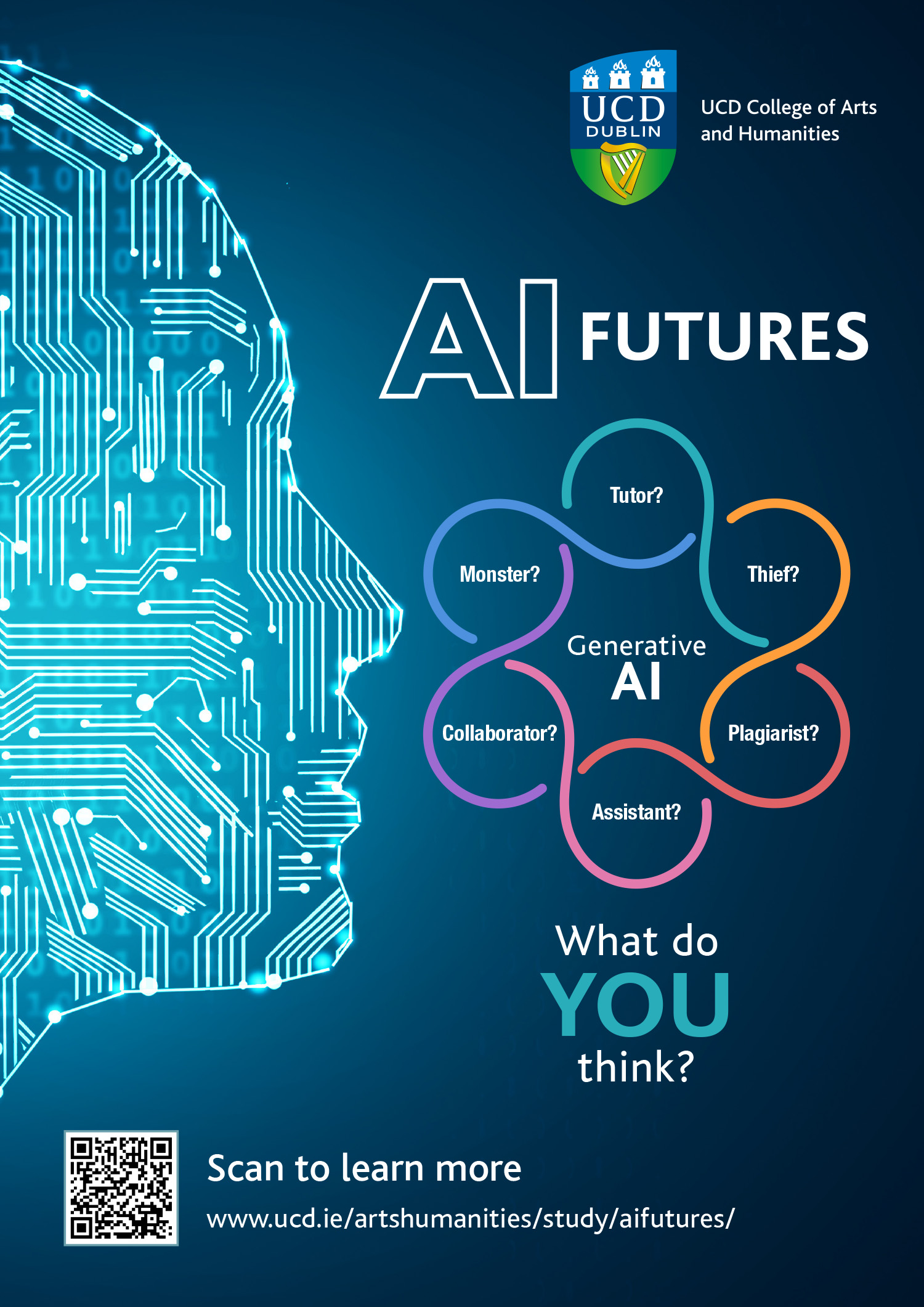 A new website designed as part of the UCD College of Arts and Humanities 'AI Futures' project aims to support students and teaching staff in navigating teaching, learning and assessment in the context of new developments in generative AI such as ChatGPT and Bing.
The website contains FAQs on generative AI; key messages on the use of generative AI and the practical implications for Arts and Humanities students; a glossary of terms; and specially curated resources intended to inform people about this rapidly evolving technology.
The project is funded through SATLE (Strategic Alignment of Teaching and Learning Enhancement Funding) under the theme of academic integrity and ethical practice.
College of Arts and Humanities
University College Dublin Belfield Dublin 4 Ireland T:
+353 1 716 7777