Craig Dobbin Professor Announced
Posted 25 September, 2019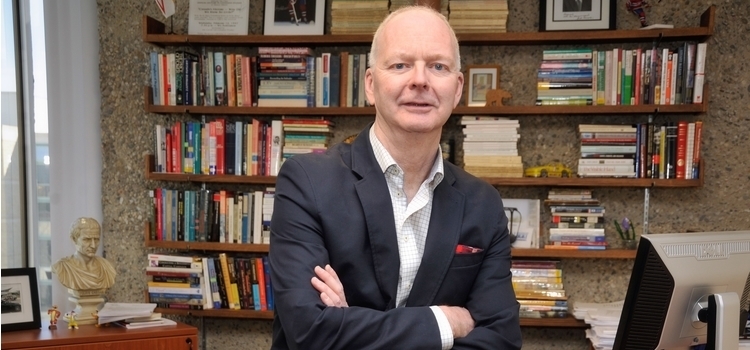 Recently appointed the Criag Dobbin Professor of Canadian Studies, Raymond B. Blake's work has focused on the interplay between statecraft, citizenship, and political leadership to show the complexity of public policy decisions in modern Canada. His scholarship has helped illuminate the history of federal-provincial relations, enhanced our understanding of the evolution of social welfare programs in Canada, and probed questions of citizenship and identity.
By focusing on issues such as equity, inclusion and democracy, Blake has been an influential force on the discourse of the public good, and his research has been important to policy-makers. His most recent work has challenged the orthodoxy surrounding citizenship, arguing for a better appreciation of the competence of voters.
Blake has taught at a number of Canadian universities, including the University of Alberta, St. Thomas University and Mount Allison University where he was the director of the Centre for Canadian Studies and at Phillipps-Universitat Marburg in Germany and University College Dublin in Ireland.
Blake has held numerous Research Awards from the Social Sciences and Humanities Research Council of Canada, and was awarded the University of Regina Alumni Excellence Award for Research in 2016. He is also a Fellow of the Royal Society of Canada.
College of Arts and Humanities
University College Dublin Belfield Dublin 4 Ireland T:
+353 1 716 7777