Unprecedented success for UCD in ERC Advanced Grant 2021 competition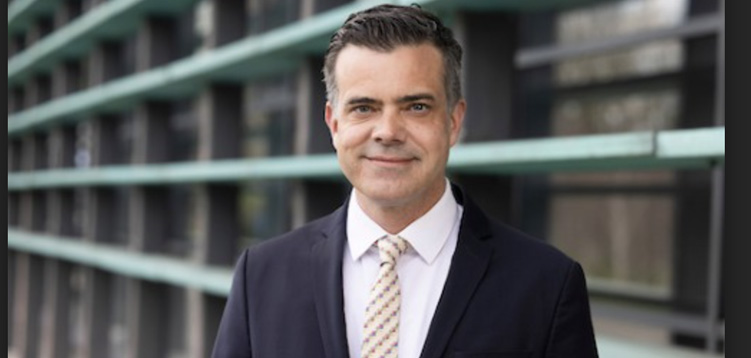 On the day that the European Research Council (ERC) announces its most prestigious funding award, it is great to announce that UCD receives three-out-of-four granted to Ireland-based research leaders, including Professor Robert Gerwarth, Professor of Modern History in the UCD School of History, was awarded €2.5million for 'The Age of Civil Wars in Europe, 1914-1949.'
Professor Robert Gerwarth said: "The ERC Advanced Grant provides a wonderful opportunity to carry out a major comparative project on the history of civil wars in Europe's twentieth century. The project will ultimately lead to a better understanding of why that century became the most violent in human history and why civilians outnumbered soldiers among the dead in most of these conflicts.
"I am very grateful to the ERC, and for the support I have received from within UCD – notably from the School of History, the College of Arts and Humanities, and UCD Research – as well as from outside UCD. In particular, I'd like to thank the Leverhulme Trust which generously funded a Visiting Professorship at Oxford in 2021-22. During my time in the UK, I had the opportunity to advance some of my ideas through close collaboration with colleagues at Oxford, Queen's University Belfast and the University of Edinburgh. Their input and feedback has been of tremendous help."
Principal of UCD College of Arts and Humanities, Professor Sarah Prescott said: ​"I would like to extend my congratulations to Professor Robert Gerwarth on this exceptional award. This highly significant and timely comparative research project will greatly enhance our understanding of European civil wars and their legacy in a pan-European context and is testament to Professor Gerwarth's world-leading scholarship.
About Robert Gerwarth's Research
Robert is an acclaimed German historian and author who specialises the history of German and Central European political culture in the period 1871 - 1945. He is Director of the UCD Centre for War Studies, and a Leverhulme Trust Visiting Professor at Oxford University who has also held fellowships at Princeton, Harvard and the NIOD, Amsterdam.
In the first half of the twentieth century, Europe experienced an unparalleled number of civil wars resulting in millions of deaths. Remarkably little comparative work has been undertaken on civil wars in this period and even fewer studies have explored the connections between them – be it transfers of people, ideas, or practices – beyond their ideological tropes. This has resulted in a tacit assumption of exceptionalism, whereby each civil war is assumed to have been unique and self-perpetuating without any serious attempt to explain how and why that might be so.
Robert's ERC-funded research challenges exceptionalist approaches to civil war. While it recognises that significant differences in causes, forms, and/or aftermaths existed between individual civil wars, it argues that those civil wars can only be fully understood as a phenomenon within a pan-European context. His project will investigate the origins, courses, and legacies of several European civil wars through a fully integrated team of scholars with complementary expertise on the Russian, Finnish, Irish, Spanish and Greek cases.
Other UCD ERC Advanced Grants
Congratulations also to Professor Joanna Bruck, Head of UCD School of Archaeology, who was also awarded €2.5million for her research project 'Animals and Society in Bronze Age Europe and to Professor Eoin Casey, Head of UCD School of Chemical and Bioprocess Engineering, was awarded €2.5million for 'Analysis of Biofilm Solid Interactions Underpinning Wastewater Treatment.'
Commenting on the awards, UCD Vice-President for Research, Innovation and Impact Professor Orla Feely said: "We are immensely proud of the outstanding success of UCD's research leaders in this round of ERC Advanced Grant awards. These prestigious grants are a mark of excellence, awarded for groundbreaking research with far-reaching impact, to established academics who are leaders in their field.
"Congratulations to the Advanced Grant recipients Professor Joanna Bruck, Professor Eoin Casey and Professor Robert Gerwarth, and to those who worked with them to deliver this success. Their research will contribute valuable new knowledge and perspectives within their fields and deliver real benefits to the global community."
Apart from strengthening Europe's knowledge base, the new research projects will also lead to the creation of some 2,000 new jobs for post-doctoral fellows, PhD students and other research staff. The share of women among researchers awarded ERC Advanced Grants is increasing, from around 10 per cent in 2014 to more than 25 per cent in the latest competition.
About the funding

ERC funding is worth €624million will go to 253 leading researchers across Europe. Their work is set to provide new insights into many subjects.
ERC Advanced Grants are awarded to support excellent, established research leaders in any field to pursue groundbreaking, high-risk research projects. UCD academics have been awarded three out of the four ERC Advanced Grants given to researchers in Ireland.
College of Arts and Humanities
University College Dublin Belfield Dublin 4 Ireland T:
+353 1 716 7777