UCD College of Arts and Humanities Announces New Faculty and Ph.D. Studentships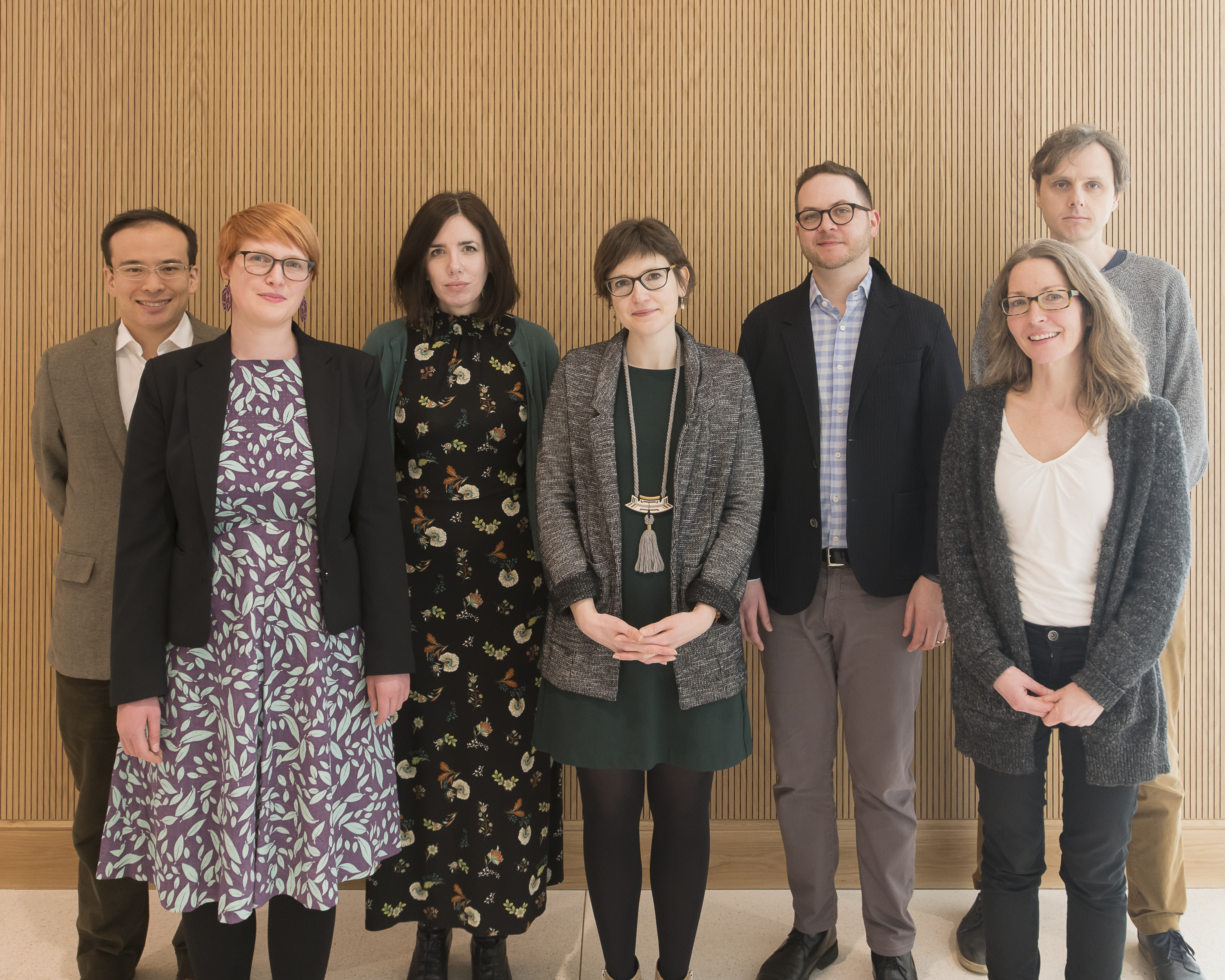 From left to right: Steffen Rimner, Sarah Comyn, Martha Shearer, Sean Leatherbury, Victoria Durrer and Tomas McAuley
The UCD College of Arts and Humanities is delighted to announce the expansion of its faculty with 12 new members, the majority of whom were recruited through the UCD Ad Astra Fellows recruitment scheme in 2019.
In tandem, the College also announces seven generously funded Ph.D. Studentship across a broad range of projects.
New Faculty:
UCD School of Art History
Assistant Professor Victoria Durrer
Assistant Professor Sean Leatherbury
UCD School of English, Drama and Film
Assistant Professor Sarah Comyn
Assistant Professor Treasa De Loughry
Associate Professor Adam Kelly
Assistant Professor Martha Shearer
UCD School of History
Assistant Professor Steffen Rimner
Assistant Professors Lindy Brady and Irial Glynn will join the School of History in Autumn 2020.
UCD School of Irish, Celtic Studies and Folklore
Associate Professor Ríona Nic Congáil
Assistant Professor Fangzhe Qui
UCD School of Music
Assistant Professor Tomas McAuley
Ph.D. Studentships:
The UCD College of Arts and Humanities Ph.D. studentships are open to EU and non-EU candidates and are for a maximum of four years, renewable each year, subject to satisfactory progress. The award includes full tuition fee waiver, a generous Ph.D. stipend and a fund for research.
Find out more here.