Frank McGuinness honoured with UCD Ulysses Medal
Posted 27 April, 2019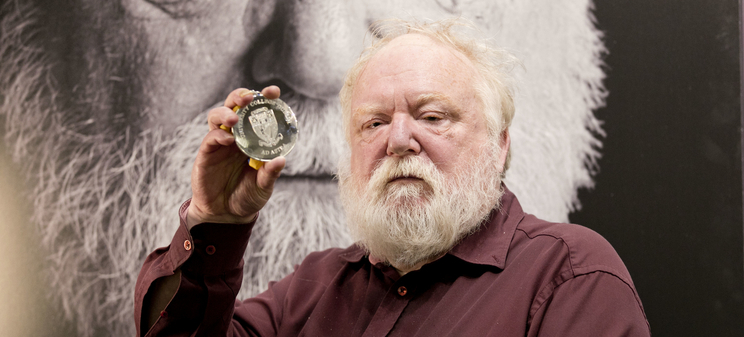 Educator, playwright, poet and fiction writer Frank McGuinness has been honoured with the UCD Ulysses Medal at the opening of the exhibition "From Creativity to Legacy", which marks the ongoing transfer of his archive to UCD Special Collections.
It shows Frank McGuinness's journey and work from the early spark of his boundless creativity right through to to the incredible legacy of work, teaching and archive and will inspire generations of current and future playwrights, authors, poets, students and scholars.
The exhibition will display a wide range unseen work(-in-progress) and give new and unique window into Frank's work and his craft. The exhibition will feature handwritten and typescript drafts of McGuinness's best-known and critically acclaimed plays, including "The Factory Girls", "Someone Who'll Watch Over Me" and "Observe the Sons of Ulster Marching Towards the Somme", as well as early drafts of poems, novels and screenplays.
The exhibition will also display rehearsal notebooks, copies of notes written for directors and actors, along with displays posters, programmes and other ephemera relating to productions of his work. Open to the public from 25 April 2019, for one year.
For more information see: ucd.ie/specialcollections
College of Arts and Humanities
University College Dublin Belfield Dublin 4 Ireland T:
+353 1 716 7777