Congratulations to Winners of the Teaching Excellence Award
Posted 10/12/2020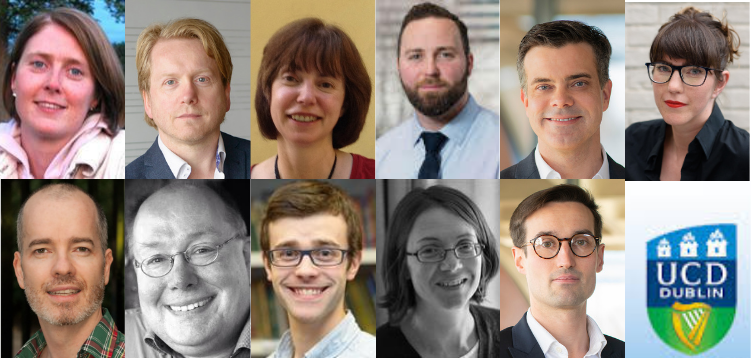 The College of Arts & Humanities extends warm congratulations to all the winners of the College Teaching & Learning Awards. All of the applications submitted reflect the tremendous work and care put in to teaching and supporting students throughout our College.
Congratulations to Winners of the Teaching Excellence Award
Lucy Collins, School of English Drama Film
Ciarán Crilly, School of Music
Ursula Fanning, School of Languages Cultures & Linguistics
Christopher Farrell, School of Classics
Robert Gerwarth, School of History
Paul Halferty, School of English Drama Film
Wolfgang Marx, School of Music
Eoin McEvoy, School of Irish Celtic Studies & Folklore
Elizabeth Mullins, School of History
Conor Mulvagh, School of History
Emilie Pine, School of English Drama Film
Further congratulations to those recommended to apply for a University Teaching & Learning award
Lucy Collins, Ciarán Crilly, Paul Halferty, & Wolfgang Marx.
College of Arts and Humanities
University College Dublin Belfield Dublin 4 Ireland T:
+353 1 716 7777