Anne Enright becomes Ireland's first Professor of Fiction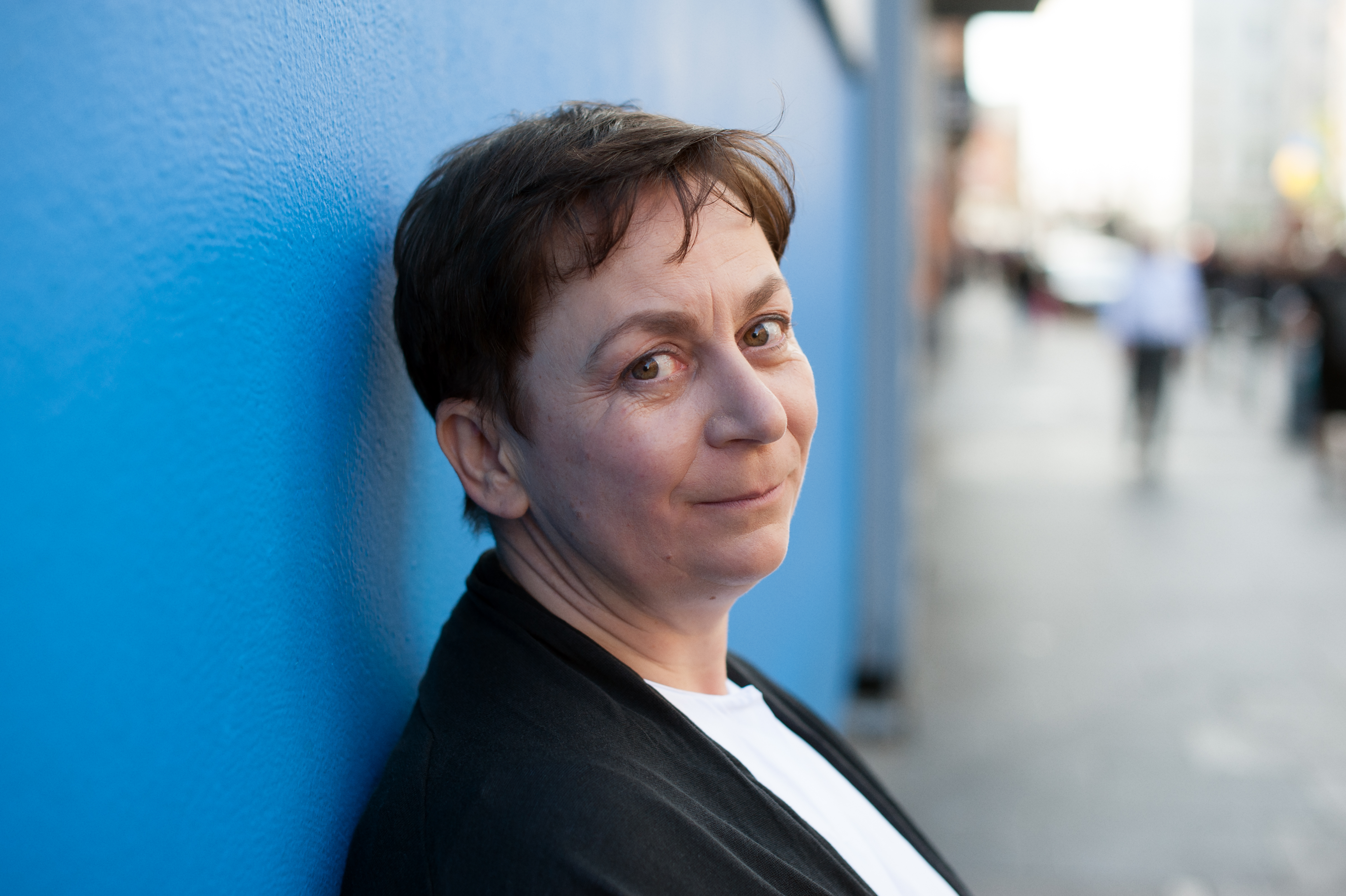 Award-winning novelist Anne Enright starts her new role this week at University College Dublin, as Ireland's first Professor of Fiction. This is a new position at the Creative Writing department based in the School of English, Drama and Film, in the College of Arts and Humanities.
Enright joins UCD at a pivotal time, as the University expands its commitment to Creative Writing. In addition to its flagship MA and MFA in Creative Writing, the subject is now available as a dedicated undergraduate programme within the new BA Humanities degree and as a PhD programme. Enright joins the recently-appointed Professor of Poetry Ian Davidson, working alongside Dr Paul Perry, Lecturer in Creative Writing, as well as Katie Hayes and Gavin Corbett, both Fellows in Fiction.
Anne Enright said: "It is great to join the Creative Writing department at UCD. There are few things I like better than fresh prose, with the ink still wet. I love seeing a story take shape, whether in the workshop itself, or over the course of a term. Creative writing students are truly invested in their work. They are vulnerable and keen and they learn at a terrific speed. It is, for me, an immensely practical course - like a posh metalworking class. We are shaping books, redrafting short stories, conjuring narrative out of thin air. Writing is a way of making sense of the world, it is also, if you are lucky, a way of making your name in the world of books."
Danielle Clarke, Head of the School of English, Drama, Film and Creative Writing, said: "We are delighted to welcome Anne as our colleague and build on our long tradition of fiction-making and breaking. We have worked with Anne since she became Ireland's First Laureate of Fiction in 2015. Her novels, stories, essays and non-fiction have continually broken new ground in Irish writing. Bringing her exceptional talent and experience to our students is a real privilege".
Sarah Prescott, Principal, College of Arts and Humanities, said: "Anne is joining the College of Arts and Humanities at an exceptional moment for Creative Writing at UCD, as we continue to build on our distinguished literary heritage and inspire future writing talent for Ireland and the world."
UCD Arts and Humanities' Alumni feature many of Ireland's most talented writers, including: James Joyce, Austin Clarke, Mary Lavin, Maeve Binchy, Neil Jordan, Colm Tóibín, Frank McGuinness, Éilís Ní Dhuibhne, Emma Donoghue, Marina Carr, John Butler, Sinead Gleeson and Kate O'Brien.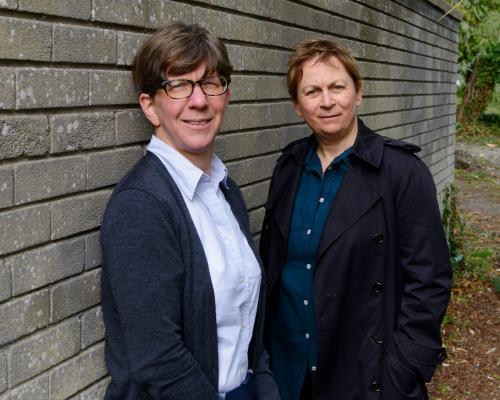 Anne with Professor Danielle Clarke, Head of School of English, Drama and Film.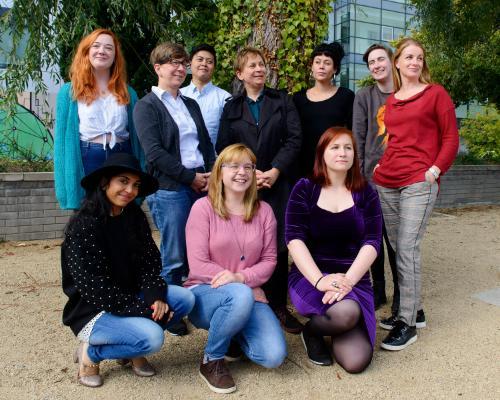 Anne pictured with MA students


College of Arts and Humanities
University College Dublin Belfield Dublin 4 Ireland T:
+353 1 716 7777