Catherine Cox wins UCD Research 2020 Impact Competition
Posted Monday 8 March 2021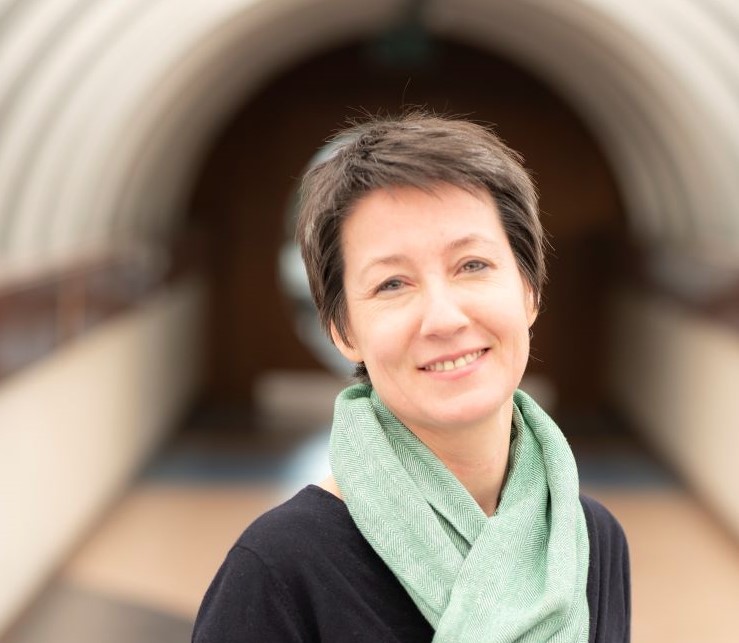 Above: Associate Professor Catherine Cox
Congratulations to Associate Professor Catherine Cox, winner of the UCD 2020 Research Impact Case Study Competition.
Her case study, entitled 'Out of sight, out of mind: changing public perceptions of the mental health crisis in Irish prisons,' details the significant impact of her project exploring the history of prisoner health.
The five-year project is funded by a Wellcome Trust Senior Investigator Award and led by co-Principal Investigators Associate Professor Cox and Professor Hilary Marland from University of Warwick. The research identified long-standing neglect of people with mental illness in Irish prisons. Working with partners in the arts sector, she co-devised a series of events that communicated these challenging histories, changing perceptions of prisoners' right to psychiatric services and contributing to the wellbeing of prisoners and ex-offenders.
Associate Professor Cox is director of UCD Centre for the History of Medicine in Ireland and a senior member of faculty at UCD School of History. Catherine also leads the College of Arts and Humanities Health Medicine and Wellbeing research theme.
Commenting on this award Catherine said: "Leading and working on the Wellcome Trust Award 'Prisoners, Medical Care and Entitlement to Health in England and Ireland, 1850-2000' was hugely rewarding. The team at UCD School of History collaborated with brilliant artists, dedicated advocates and imprisoned people to communicate with large audiences about an important but neglected issue, mental health in the criminal justice system.
"In doing so, we co-created artistic works and exhibitions that were marked by excellence and innovation. Importantly for me, a historian, we put the history of these issues in conversation with our present. I am delighted the achievements that emerged from these collaborations have been recognised by a UCD Research Impact Case Study Award."
About the Research Impact Awards, Vice-President for Research, Innovation and Impact Professor Orla Feely said: "The volume of entries we received last year is a testament to the high-impact work going on across the university and to our researchers' dedication to making meaningful contributions to the world. Research at UCD continues to improve health and wellbeing, protect the environment, influence policy, stimulate economic growth, enrich people's lives, and inspire the next generation."
Reflecting on the winning award, Professor Sarah Prescott College Principal said:
"It is really excellent news that Associate Prof. Catherine Cox's important research project has been recognised today. Her unique interdisciplinary work shines a very important spotlight on perceptions of mental health. The award demonstrates the positive and wide-ranging impact humanities research can have in addressing social justice issues for individuals and broader society."
Professor William Mulligan, Head of UCD History History added: 'Catherine's research on the history of mental health and medical care in prisons lead us, as historians and as citizens, to think anew about prisoners and the fragility of human rights. She has presented history in innovative ways, through exhibitions, art, and theatre, and enriched public debate and understanding about the historical context of contemporary issues concerning prisoners' rights.'
The annual UCD Research Impact Case Study Competition encourages researchers, of all disciplines, to write a case study that tells the story of how their work has made a positive difference. Despite the challenges of the year, UCD Research received more entries than ever before in 2020.
This is the second year in a row that a member of the College of Arts and Humanities wins this competition. Professor Emilie Pine UCD School of English, Drama and Film won the 2019 UCD Research Impact Award.
Changing public perceptions of the mental health crisis in Irish prisons
For more information see:
College of Arts and Humanities
University College Dublin Belfield Dublin 4 Ireland T:
+353 1 716 7777