Professor Margaret Kelleher has been awarded a Cullman Centre fellowship at New York Public Library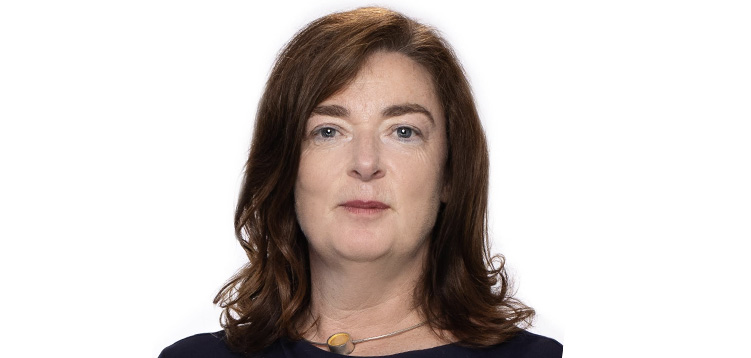 Professor Margaret Kelleher to undertake a Cullman Centre fellowship at New York Public Library The New York Public Library's Dorothy and Lewis B. Cullman Center for Scholars and Writers has named UCD Professor Margaret Kelleher among its latest Fellows.
The esteemed academic from the UCD School of English, Drama and Film is one of 15 talented scholars and creative writers to be selected for the prestigious Fellowship, which allows them access to the research collections and resources of The New York Public Library, as well as the invaluable assistance of its curatorial and reference staff.
At the Cullman Center, Professor Kelleher will work on a joint biography of Mary Maguire Colum and Padraic Colum, Irish-born writers and activists who moved to New York in 1914.
"I am delighted to be an awardee of the Cullman Centre fellowship and to trace the lives and careers of Mary and Padraic Colum who were highly influential literary figures in twentieth-century New York. The magnificent NYPL, including its Berg collection, is a treasure trove for my research and it will be an honour to be part of the community of Cullman fellows."
Drawn from a pool of 356 applicants from 37 countries, the class of 2022 includes:
Academics: Daphne A. Brooks, Margaret Kelleher, Neil Maher, Sarah Maza, Maurice Samuels, and Erin L. Thompson.
Nonfiction writers: Rozina Ali, Raghu Karnad, Patrick Phillips, and Francesca Wade
Fiction writers: Claire Luchette, Daniel Saldaña París, Brandon Taylor, and C Pam Zhang.
Poet: Colin Channer.
"Even under extraordinary global circumstances, we continue to thrive," said Martha Hodes, interim director of the Cullman Center.
"From a pool of phenomenal applicants, our judges have chosen a brightly lit class of Fellows, each pursuing astoundingly original work by exploring the Library's manifold research collections in distinct ways. To all of them we offer the Cullman Center as both sanctuary and community."
Housing one of the world's largest collections of materials relating to the performing arts, the Cullman Center is one of the four research centers of the New York Public Library's Research library system.
It aims to fosters an atmosphere of creative and scholarly collaboration both within the Library and in the larger cultural environment of New York, which includes hosting public Conversations from the Cullman Center - a series of free programs that focus on the books its Fellows worked on while in residence at the Library.
Previous holders of the fellowship include Irish writers Vona Groarke, Sally Rooney, Colm Tóibín and international academics Linda Colley, Kaiama L. Glover and James Shapiro.More information at https://www.nypl.org/blog/2022/04/12/cullman-center-fellows
Chair of Anglo-Irish Literature and Drama at UCD and the University's academic lead for the Museum of Literature Ireland (MoLI), Professor Kelleher is an internationally renowned scholar in Irish literature in English.
She is the author of several notable works including The Feminization of Famine (Duke University Press, 1997), The Cambridge History of Irish Literature (Cambridge University Press, 2006), and The Maamtrasna Murders: Language, Life and Death in Nineteenth-Century Ireland (University College Dublin Press, 2018), for which she was awarded the Michael J. Durkan Prize for Books in Language and Culture by the American Conference for Irish Studies in 2019.
College of Arts and Humanities
University College Dublin Belfield Dublin 4 Ireland T:
+353 1 716 7777