Applications Open for new Creativity Bursary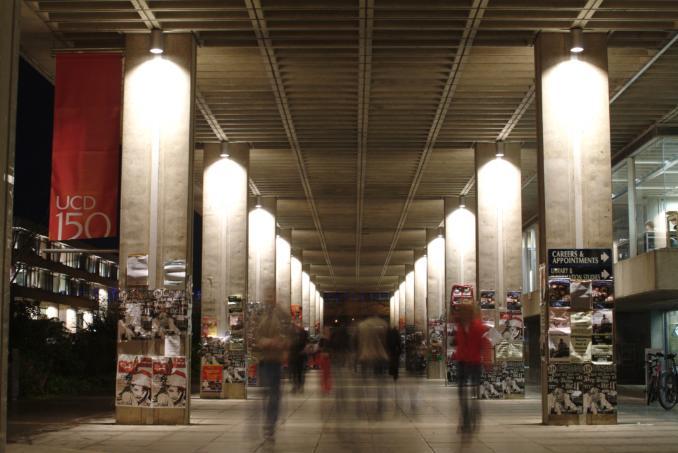 Posted 18 January 2021
The Joseph M. Hassett Creativity Bursary
College of Arts and Humanities
University College Dublin
UCD College of Arts and Humanities is pleased to invite external applications to the Joseph M. Hassett Creativity Bursary for 2021-22. This annual bursary is funded by the College of Arts and Humanities Support Fund and named for College alumnus and Yeats scholar Dr Joseph M. Hassett. The bursaries are proposed to run over a five-year period in the first instance. The successful applicant in each of the five years will be awarded a 5000euro bursary to work on a project of their choice that links their contemporary creative practice with UCD's cultural heritage.

In keeping with the research and teaching strengths in the College, the following broad areas of creativity will be featured for each of the five years:
Year 1 (2021-22): Poetry
Year 2 (2022-23): Drama
Year 3 (2023-24): Visual Arts
Year 4 (2024-25): Musical Composition
Year 5 (2025-26): Film

Each bursary period will run for one year from 1st September to 31st August.

The Bursary holder will be provided with an opportunity to showcase their work at an annual College reading, performance or exhibition within the bursary period.

The Bursary holder will be asked to consent to the use of their name and any photographs, video footage or new media that may be taken of them on University business to be used, distributed or shown as the College of Arts & Humanities deems appropriate.

*****
The first bursary for 'Poetry' will commence on 1 September 2021 and will support a poetic response to archival holdings in UCD Cultural Heritage Repositories.

For further information on UCD Cultural Heritage Repositories see

https://ucdculturalheritagecollections.com/

The application must include:
a personal statement (not to exceed 2 pages) indicating suitability for the award and how you might engage creatively with UCD Cultural Heritage Repositories;
a Curriculum Vitae;
the nomination of two referees by the applicant.
Applications for the bursary should be submitted via email to Professor Sarah Prescott, College Principal and Dean of Arts and Humanities (sarah.prescott@ucd.ie) by no later than 30 April 2021.
College of Arts and Humanities
University College Dublin Belfield Dublin 4 Ireland T:
+353 1 716 7777