Nicolas Pillai award-winning creative practitioner and academic joins UCD Creative Futures Academy
Posted 11 June 2021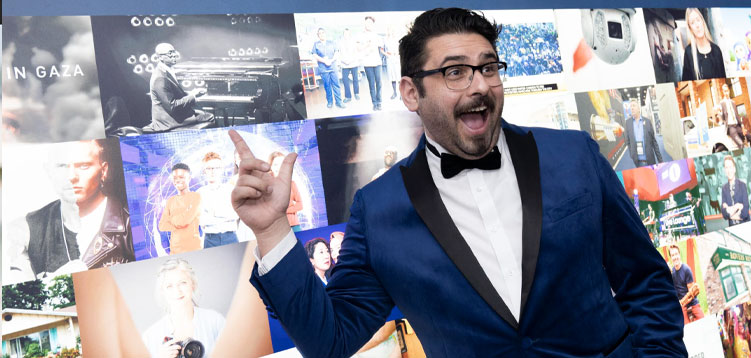 UCD Arts and Humanities is delighted to announce the appointment of Dr Nicolas Pillai as Assistant Professor in Creative and Critical Practice. This is the first in a series of new hires for the newly established UCD Creative Futures Academy. Pillai will be based in the School of English, Drama and Film, developing new teaching that draws upon his multidisciplinary experience.
In 2017, Pillai won an £170k Early Career Research Leadership Fellowship from the Arts and Humanities Research Council for his project 'Jazz on BBC-TV 1960-1969.' As part of this research, Pillai restaged the 1960s programme 'Jazz 625', first at Birmingham City University (https://youtu.be/m_ZHWC48_Mw) then with BBC Four and Somethin' Else Productions (https://www.bbc.co.uk/blogs/bbchistoryresearch/entries/577fcd74-290b-48f8-abb3-2e52ee49de11). This second iteration was the BBC's first black and white broadcast since 1971 and went on to win Best Music Programme at the 2020 Broadcast Awards, beating strong competition from 'Stormzy at Glastonbury' and 'The Brit Awards'.
Pillai is the author of Jazz as Visual Language: Film, Television and the Dissonant Image (2016, I. B. Tauris), co-edits the biannual peer-reviewed Jazz Research Journal and is currently developing the collection Rethinking Miles Davis for Oxford University Press.
As a lecturer and researcher, Pillai taught across three faculties at Birmingham City University, as well as at the Royal Birmingham Conservatoire and University of Warwick. For the British Film Institute and Arrow Films, he has written essays for Blu-Ray releases of films by Martin Scorsese, Robert Altman, Jacques Demy, Barbra Streisand, Karel Reisz and Sidney Lumet. He also writes the ongoing Instagram comic strip 'Greyscale.' (https://www.instagram.com/greyscalecomic/)
Commenting on his appointment Associate Professor PJ Mathews, Director of the Creative Futures Academy at UCD said, "We are delighted to welcome such a distinguished new colleague to UCD. Nicolas brings world class expertise and experience, and a fresh approach to creative education. He will play a leading role in nurturing the next generation of UCD creative talent and will contribute massively to this exciting phase in the development of the Creative Futures Academy."
Commenting on his new role, Pillai said, "More than ever, society needs its artists. As an immigrant, and the child of an immigrant, I want the Creative Futures Academy to be a radical and transformative force in Ireland. We have a responsibility to repudiate the gig economy and – through the 'super-team' of UCD, NCAD and IADT – invent new and sustainable ways of maintaining creative careers through robust intellectual grounding."
Pillai takes up this new role at UCD in June 2021.
College of Arts and Humanities
University College Dublin Belfield Dublin 4 Ireland T:
+353 1 716 7777