Robert Gerwarth is named 'Researcher of the Year' and Dr Claudia Dellacasa, wins the Maurice J. Bric Medal at the Irish Research Council Awards 2022
Congratulations to Colleagues in the College who have been recognised in the Irish Research Council (IRC) 2022 Awards.
The prestigious IRC awards commend the exceptional IRC-funded researchers who are making considerable contributions to knowledge, society, culture, or innovation. The winners announced today were selected by an independent expert panel, chaired by Professor Áine Hyland.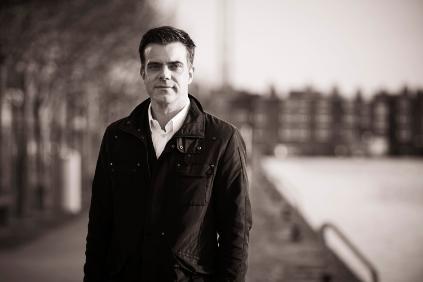 Robert Gerwarth, Professor of Modern History at UCD School of History and Director of the UCD Centre for War Studies has won the distinguished Irish Research Council (IRC) Researcher of the Year Award for 2022.
His field of expertise is 20th-century Europe, with a particular emphasis on the history of political violence and armed conflict.
Professor Gerwarth says that his first IRC award, a 2008 Major Thematic Research Grant held jointly with Professor John Horne (Trinity College Dublin), helped establish the UCD Centre for War Studies, and led to his 2009 ERC Starting Grant, the first for a humanities scholar in Ireland. He has had many funding successes subsequently, including further IRC funding, and in 2022 was awarded a highly prestigious ERC Advanced Grant.
He said: "I am absolutely delighted to be honoured by the Irish Research Council in this way. The Irish Research Council plays a critical role in this country's academic ecosystem and I cannot imagine the remarkable success of Ireland-based Humanities scholars at the European level without its existence."
Robert was awarded a €2.5m ERC Advanced Grant in 2021 for 'The Age of Civil Wars in Europe, 1914-1949'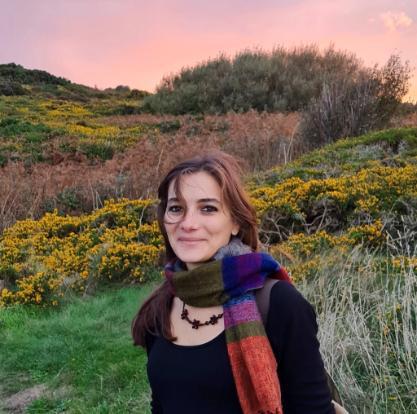 Postdoctoral Researcher Dr Claudia Dellacasa, UCD School of English, Drama and Film is the winner of the Maurice J. Bric Medal as the top ranked post-doctoral fellow in the Arts, Humanities and Social Sciences under the Council's 2022 Government of Ireland scheme.
Dr Claudia Dellacasa, School of English, Drama and Film was awarded an IRC Postdoctoral Award, the Maurice J. Bric Medal of Excellence (AHSS), for her project 'Intersectional Eco-Polyphony: Cross-Cultural and Cross-Species Dialogues in Contemporary Women's Writing (1960s-2020s)'.
She said: "In this project, I look at cross-cultural and cross-species dialogues in environmental writing by women authors that are variously connected to Buddhist philosophies. It is thus particularly important for me to be able to develop my work in those truly polyphonic spaces that are the Environmental Humanities research strand and the School of English, Drama and Film at UCD.
Since I am committed to disseminating a non-hierarchical understanding of the world of which the human is part, I welcome the Maurice J. Bric Medal of Excellence as an achievement that, if nominally connected to my personal research, actually illuminates the broader and crucial necessity of the environmental humanities to navigate the present crisis – a necessity the IRC is dedicated to, and for this I am particularly grateful."
Associate Professor Roy Flechner (Mentor), UCD School of History was also awarded a 'Research Ally' prize.
Commenting on the IRC Awards, Professor Orla Feely, UCD Vice President for Research, Innovation and Impact said:
"Irish Research Council Awards are vital to supporting excellent research across all disciplines, and to enabling researchers in Ireland to deliver real impact. I am delighted to see the outstanding contributions of UCD researchers recognised so significantly today. I congratulate the award and medal winners, the highly commended researchers, and the mentors, supervisors and research officers for their commitment to research and their impact both within and beyond academia."
Further information on all of the awardees from the College, across UCD and beyond is available at: https://research.ie/news
College of Arts and Humanities
University College Dublin Belfield Dublin 4 Ireland T:
+353 1 716 7777