The Creative Futures Academy is OFFICIALLY Launched!
14th November 2022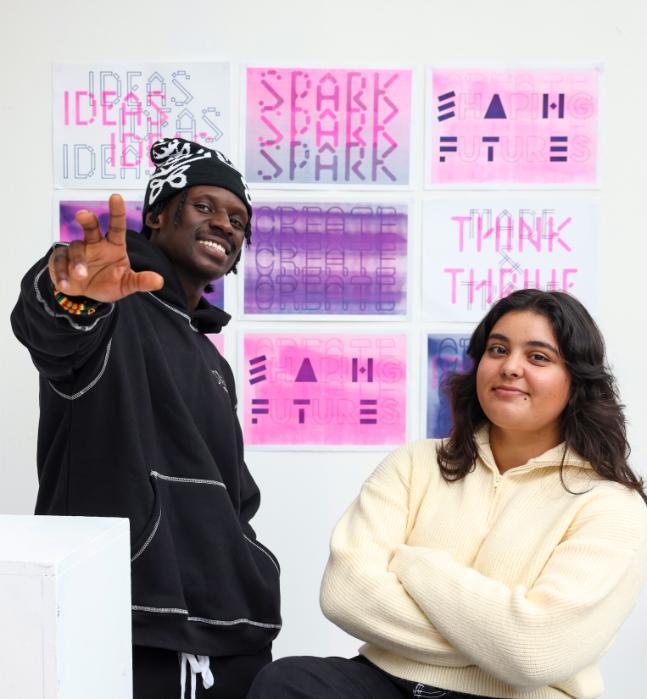 The new Creative Futures Academy (CFA) that sees academics across National College of Art and Design (NCAD), University College Dublin (UCD), and the Institute of Art, Design and Technology (IADT), Dún Laoghaire, work together to identify the future skills and knowledge needed for the Irish creative and cultural sectors, was officially launched by Minister for Further and Higher Education, Research, Innovation and Science, Simon Harris TD. The initiative is the first of its kind in cultural and creative higher education in Ireland.
Among the sectors it will support include digital media, gaming, animation and film, creative writing and performance, visual arts practice, and design.
"This initiative will develop and change teaching and learning in those sectors, allowing learners to be more agile and diverse," said Minister Harris.
"CFA will enable the partner colleges to develop courses that will equip learners with skills of critical importance to the economy and to the workplace of the future. My Department has funded the project through a €10 million grant [from the Higher Education Authority's Human Capital Initiative]... and I look forward to seeing how it will grow over the coming years."
You can read more here.
The Creative Futures Academy's launch event took place in UCD's O'Reilly Hall on 16th November, kicking off three days of inspiring performances, panel discussions and exciting events curated and hosted by UCD, NCAD and IADT.
Where better to premiere our CFA video titled 'Feed the Spark'. This video was produced by BigO and filmed across the three partner campuses.
CFA@UCD were delighted to present a programme of panels and performances which captured the vision, ambitions and story so far of the Creative Futures Academy. Curated by our Academic Lead in UCD, Dr Nicolas Pillai, the evening involved and celebrated voices from our students, alumni and Industry colleagues.
Our Screen Futures panel was chaired by Gráinne Humphreys (Director of Dublin International Film Festival & module coordinator of Cinema Creatives) featured some of Ireland's brightest screen talent, Clare Dunne, Rachel Carey, Aisha Bolaji and Derek Ugochukwu.

Creative Journeys was chaired by Dr Nicolas Pillai in discussion with two UCD alum and former students of our graduate module, Creative Approaches to Research. Keev Boyle Darby & Roisin Sheridan Bryson, who performed their poetry on the night, now work as artists and performers. We could not be more proud of these two stars!

The iconic Dónal Lunny (CFA Musician in Residence) presented a performance titled Trad Futures which featured students from the Traditional Music Practice module alongside Dr Peter Moran (UCD School of Music). We were also delighted to welcome Paul Brady - who was recently awarded UCD's Ulysses Medal - for a special surprise performance with Dónal on the night.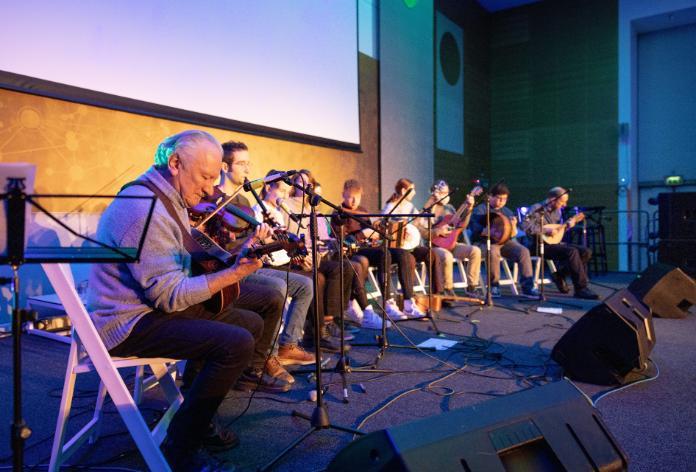 Our CFA Screenwriter in Residence, Mark O'Halloran, was also involved on the night, in discussion with CFA Director Louise Allen and fellow creatives, Jess Majekodunmi (Director of the Human Science Studio at Accenture) and Daniel Staines from the creative production studio, Algorithm.

Abdulmalik Onilenla, UCD Alum of BA Humanities Music, Film & Drama, and star of CFA's 'Feed the Spark', and DJ Kate Butler - both of whom also performed at SPRAWL - enriched the evening with their musical talent and unique perspectives.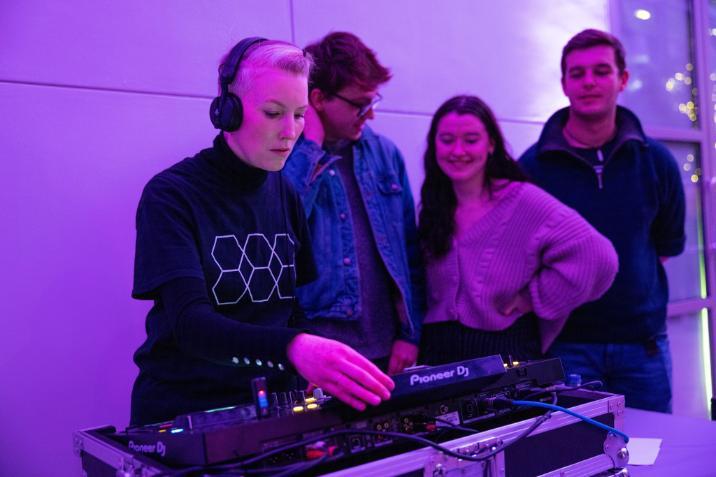 Our thanks to our fantastic host, Nick Kelly, and producer Yetti Redmond for helping the evening run so smoothly!
You can read more about the other CFA Launch events on our website www.creativefuturesacademy.ie.
College of Arts and Humanities
University College Dublin Belfield Dublin 4 Ireland T:
+353 1 716 7777