Exploring South Indian History
Posted 12 April, 2019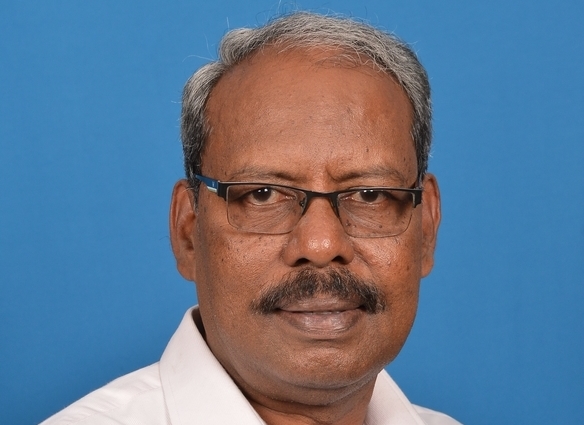 The College of Arts & Humanities presents a wonderful opportunity to explore South Asian History with visiting UCD History teaching fellow, Professor Selvanathan Lourdusamy. Visiting Erasmus+ Professor Lourdusamy will present an international lecture "Identity Issues of South India: A Historical Analysis up to 1967" on Tuesday 16 April at 4pm in K114 in the Newman Building.
Professor Selvanathan Lourdusamy is head of the Department of History and Applied History at Loyola College (autonomous), University of Madras, Chennai. He is visiting Erasmus+ ICM teaching fellow at the UCD School of History, April 2019. His work focusses on the environmental, infrastructural, political and religious history of Tamil Nadu. His works include A Historical Study on Kalingarayan Channel (1800 – 1947), Born Again: Jesuits Back in Tamil Nadu, and The Hill Tribes of Tamil Nadu.
Though there is an Indian identity, South India is known for its Dravidian identity. The southern identity has been dominant since ancient times. Historical references to the south have been widely found from the times of emperor Ashoka. During the medieval times, kings of the south in particular Rajendra Chola belonging to the Chola dynasty asserted their supremacy all over South Asia. This gave an additional impetus to the existing South Indian identity with added valour. However, in more recent times The British imperial colonial establishments brought in a "Pan Indian Identity". This was a result of the divisive juxtaposition of western vs oriental identities. In the build up to the freedom struggle the South Indian identity consolidated itself with taking up new causes of social justice and linguistic identity. The stress on language and culture played a crucial role in influencing the politics of the state, laying foundation for the politics of the next 6 decades. This paper will focus on the issues of identity of the south Indian state of Tamil Nadu.

All welcome.
College of Arts and Humanities
University College Dublin Belfield Dublin 4 Ireland T:
+353 1 716 7777