Professor Renée Hulan announced as 2020-21 Craig Dobbin Chair
Posted 23 September 2020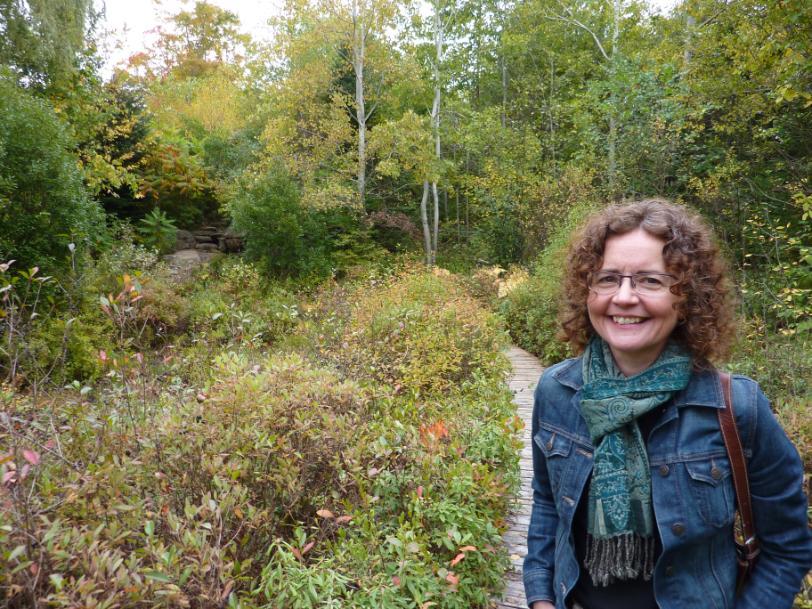 The College of Arts and Humanities is delighted to announce Professor Renée Hulan as the 2020-2021 Craig Dobbin Chair in Canadian Studies. Professor Hulan joins UCD from Saint Mary's University, where she teaches a broad range of courses in Canadian literature.
Speaking about her appointment Professor Hulan said: "By maintaining the Craig Dobbin professorship, the Dobbin family and the Centre for Canadian Studies at UCD support a unique resource for those interested in the study of Canada. It is an honour for me to be here in this role at such a fascinating time to study Canada. The next few months could be eventful: we have a minority government trying to manage the effects of the pandemic while also advancing its agenda on climate change and reconciliation with Indigenous peoples. These important matters shape my own research on how climate change is transforming the way the North is imagined in literary and visual culture."
Director of the UCD Centre for Canadian Studies, Dr Paul Halferty welcomed the announcement: "I'm thrilled to welcome Professor Hulan. Her research on climate change and indigenous peoples are vital, current, and will make very positive contributions to the conversation on these topics in Ireland."
Professor Hulan studied at Acadia University and the University of Guelph, and received her PhD from McGill University. Before joining the faculty at Saint Mary's University and moving to Halifax in 1997, she was a Social Sciences and Humanities Research Council Postdoctoral Fellow at the University of British Columbia. Dr. Hulan's research focuses on literary representations of the North, and in recent years, she has studied the influence of climate change on Arctic literature and visual culture as part of the Arctic Modernities research group at the University of Tromsø, Norway and the Laboratoire international d'étude multidisciplinaire comparée des répresentations du Nord at UQÀM.
She is the author of Climate Change and Writing the Canadian Arctic (Palgrave, 2018), Canadian Historical Writing: Reading the Remains (Palgrave, 2014) and Northern Experience and the Myths of Canadian Culture (McGill-Queens, 2002). She has published in academic journals and reference works such as The Oxford Handbook of Canadian Literature and The Oxford Companion to Canadian Literature. She edited Native North America: Critical and Cultural Perspectives (ECW, 1999) and, with Renate Eigenbrod, Aboriginal Oral Traditions: Theory, Practice, Ethics (Fernwood, 2008).
College of Arts and Humanities
University College Dublin Belfield Dublin 4 Ireland T:
+353 1 716 7777