Welcome to Autumn Trimester 2020 at the College of Arts and Humanities
Posted 28 August 2020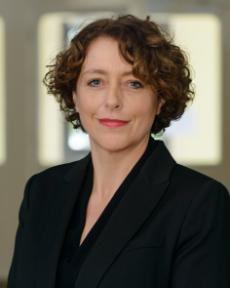 Professor Sarah Prescott, College Principal & Dean
Welcome to the College of Arts and Humanities. As we prepare to start the autumn trimester, we are committed to building and sustaining our community of staff and students. We are excited to welcome you back to engage in our excellent academic programmes and inclusive College community.

We will strive to deliver the best learning experience possible and to ensure that each student can engage with their academic programme effectively, within a safe environment. While the changing COVID-19 situation is difficult to predict, we aim to provide you with as much information as possible so that you can plan for the upcoming academic year.

You can keep in touch with our programme team through the Arts and Humanities Student Connecter and explore the relevant links below

Best wishes and stay safe,
Professor Sarah Prescott

Important Links
UCD Campus Queries
For the latest information on studying at UCD and accessing our campus, please consult the UCD Covid-19 FAQs here.
Programme Queries
Do you have a general question about your BA or MA Programme? Please contact us at the Arts and Humanities Student Connector.
Preparing for Registration
Do you have general questions about your registration? You can find out more here or read the 2020 Registration Guide or watch this video. You can also contact the UCD Student Desk Helpline +353 (0) 17161555. We are here to help.
Undergraduate Studies
Associate Professor Gillian Pye, Associate Dean
A warm welcome to all our new and returning students - we are really looking forward to working with you, in both our face-to-face and virtual learning spaces. In this new and evolving situation the College of Arts and Humanities is prioritising wellbeing, quality and flexibility. Health and safety will be aligned with stimulating teaching and learning environments, designed to meet disciplinary demands and to provide access for all.
Each of our Schools will therefore be using a specific blend of on campus and virtual teaching modes to give you the best experience. To make the most of this you are encouraged to get involved in as many activities as you can and to take every opportunity to communicate with us. You can find contact details and further information about local arrangements in our seven Schools at the links below:
Art History and Cultural Policy
English, Drama and Film
With very best wishes to all of you for the coming academic year
Gillian
Graduate Studies
Associate Professor Lucy Collins, VP Graduate Studies
Welcome to all postgraduate students joining our taught programmes this September. We very much look forward to having you with us and to encouraging you in your passion for your chosen discipline. Though this year presents particular challenges, we are fully committed to working with you to build a rich educational experience in a safe and supportive environment. Each graduate programme is carefully designed to meet the needs of students while maintaining our high standards of research-led teaching and expert mentoring.
This year, our courses will combine face-to-face and online learning in innovative ways, with extra-curricular activities to help you to connect with other students across the College. We encourage you to make the most of these opportunities and to keep in touch with us throughout the year. Your programme director will be able to advise you on all matters relating to your course of study and you can find contact details and further information about local arrangements in your School by clicking one of the links below:
Art History and Cultural Policy
English, Drama and Film
With all good wishes for the coming academic year
Lucy
College of Arts and Humanities
University College Dublin Belfield Dublin 4 Ireland T:
+353 1 716 7777