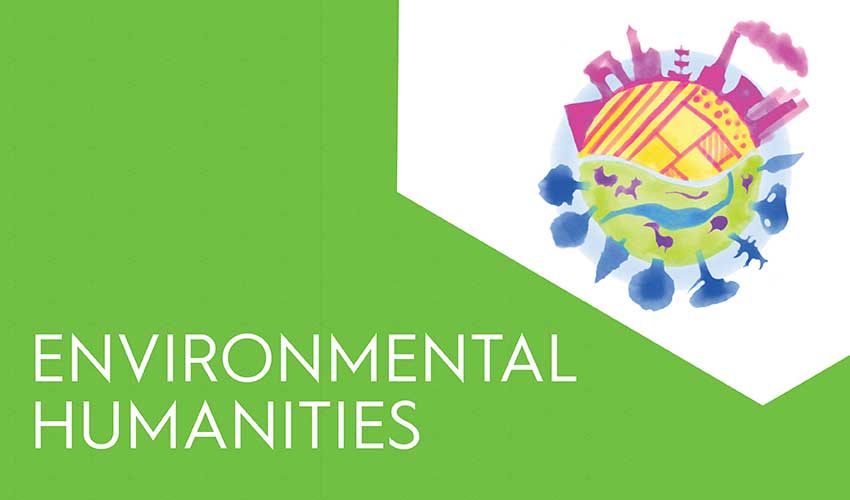 In an era of climate emergency, questions relating to food, energy, water, land, and environment have become ever more urgent, as humans interrogate their relation to the rest of nature and seek to imagine more emancipatory organizations of nature-society.
The interdisciplinary area of environmental humanities brings humanistic modes of inquiry and creative praxis to bear on environmental challenges, with an emphasis on the capacity of cultural critique to illuminate ethical and political questions relating to ecological crises. In particular, the environmental humanities aim to resist polarized understandings of 'nature' and 'culture', and to bridge disciplinary divides between the 'two cultures' of the sciences and the humanities, exploring how environment-making is always entangled in social questions.
You can join the UCD Environmental Humanities Facebook group here.
---
Theme Members
---
Project, News and Events
---
Spring/Summer 2021 Seminar Series

UCD Environmental Humanities are delighted to announce our spring/summer events programme. Topics include cacti, microbes, petrofiction, and the culture and ecology of glitter, as well as poetry readings, and a talk by UCD & Dun Laoghaire County Council artist in residence Mark Clare.
---
---
---
---
---
Claas Kirchhelle wins ICOHTEC 2020 Turino Prize
Congratulations to Claas Kirchhelle, who has been awarded the ICOHTEC 2020 Turriano Prize for his book Pyrrhic Progress. The ICOHTEC Turriano prize recognises outstanding research on the history of technology by early career researchers.
Pyrrhic Progress analyses over half a century of antibiotic use, regulation and resistance in US and British food production. This Open Access ebook is available under a CC-BY-NC-ND license.
---
Sharae Deckard wins BACLS Edited Collection Prize
Congratulations to Sharae Deckard, co-editor with Stephen Shapiro of World Literature, Neoliberalism and the Culture of Discontent (Palgrave Macmillan 2019), which has been awarded the British Association for Contemporary Literary Studies Edited Collection Prize. The volume explores world-ecology and world-systems approaches to contemporary world literature.
---
Open Seed Funding awarded to Dr. Megan Kuster and Dr. Sarah Comyn
Congratulations to Dr. Megan Kuster and Dr. Sarah Comyn for the award of Open Seed Funding for the project, "Empire and Ecologies: Transimperial, Transhistorical and Transregional Natures from the 17th to the 21st century'; a 'Virtual' Online Symposium and Pedagogical Resource Kit." The symposium will highlight the research of both international collaborators and members of the UCD Environmental Humanities research strand.
---
Read our Research Strategy brochure

Online PDF

|