Dr Lukasz Grzejdziak appointed to EU Project for sustainable reforms in Ukraine's justice sector
Dr Łukasz Grzejdziak appointed to EU Project for sustainable reforms in Ukraine's justice sector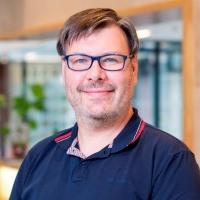 Dr. hab. Łukasz Grzejdziak, the Ronan Harty Newman Fellow at the Sutherland School of Law, has been appointed an International Expert in a major training program in Ukraine organised with the National School
of Judges of Ukraine and funded by the EU through the Pravo-Justice Project. The Project aims to share best practice between the Ukrainian authorities and experts from the EU Member States with a view to sustainable reforms in the justice sector of Ukraine.

In his role, Dr. Grzejdziak leads a series of training and workshop sessions (working remotely) for Ukrainian judges on the Fundamentals of the EU Law. During the workshops, judges will have the opportunity to learn crucial knowledge about the legal and institutional framework of the European Union and its major policies.