Major Conference on Philanthropy hosted by UCD Sutherland School of Law
Major Conference on Philanthropy hosted by UCD Sutherland School of Law
The UCD Sutherland School of Law was honoured to welcome the European Research Network on Philanthropy (ERNOP) recently for its 10th international conference. Professor Oonagh Breen was responsible for this prestigious conference ably supported by a team of colleagues from TCD, Philanthropy Ireland, the Irish Red Cross and the University of Kent and the UCD Sutherland School.
The two-day Conference, whose theme was "Building bridges in the aftermath of Covid-19: Where will the philanthropy of today lead us tomorrow?" brought together leading European and US scholars in the fields of non-profit scholarship and a wider cohort of key stakeholders in philanthropy. It attracted more than 100 delegates who presented over 70 papers and panels with two keynote plenary sessions on the themes of defending and growing philanthropy. ERNOP's day-long PhD workshop enabled the next generation of European (and UCD) non-profit scholars to learn from their peers.
While rising covid numbers resulted in the conference switching from an in-person gathering to a virtual platform at the eleventh hour, delegates still enjoyed a warm Irish welcome. Minister Joe O'Brien opened the conference and Professor Breen worked closely with the Dept of Rural and Community Development to facilitate the holding of a pre-conference policy workshop on the development of a national policy on philanthropy, which greatly benefitted from the insights and contributions of European colleagues.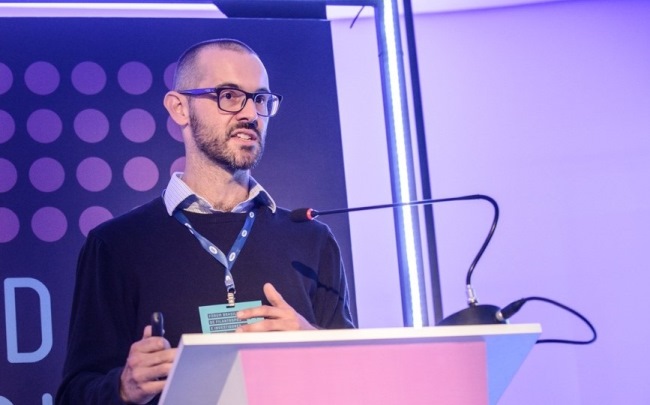 Pictured is Keynote Speaker, Rhodri Davies, a recognised expert on philanthropy and civil society issues.