UCD Law alumna, Judge Síofra O'Leary, appointed president of European Court of Human Rights
UCD Law alumna, Judge Síofra O'Leary, appointed president of European Court of Human Rights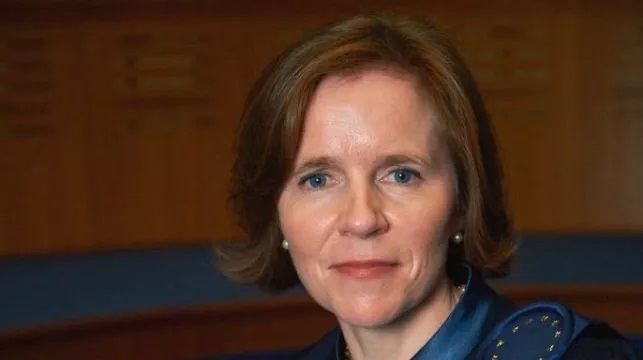 UCD Sutherland School of Law warmly congratulates our distinguished UCD Law alumna, Judge Síofra O'Leary, who took up the role of president of the European Court of Human Rights on 1 November. She is the first woman and the first Irish person to serve as president of the court in its 63-year history. The court has jurisdiction in respect of 46 member states with a population of 675 million.
Judge O'Leary is a 1989 BCL graduate from UCD and has been a regular visitor to the school. In 2017 she delivered the Walsh Lecture on the topic 'Balancing Rights in a Digital Age' and in October 2019 joined her classmates to celebrate their Milestone Reunion.
The appointment of the Dublin-born judge has been welcomed across the political and legal professions and amongst human rights activists in Ireland.
Prior to taking up her role, she and a delelgation of six senior members of the European Court of Human Rights visited Ireland. The two-day visit began with a series of meetings with senior members of the Irish judiciary focused on the implementation of the European Convention on Human Rights. The visit of the ECHR delegation coincided with Ireland's presidency of the Council of Europe and Chief Justice Donal O'Donnell described this as a "truly historic event", noting that the protection of rights "is, if anything, more pressing than it was almost 70 years ago when Ireland ratified the convention".