John M. Kelly lecture 2023 delivered by Baroness Onora O'Neill
John M. Kelly lecture 2023 delivered by Baroness Onora O'Neill
(L to R) Mr Nick Kelly, Prof Laurent Pech, Baroness Onora O'Neill and Mr Justice Donal O'Donnell, Chief Justice
UCD Sutherland School of Law was delighted to welcome Baroness Onora O'Neill to deliver the 2023 John M. Kelly Memorial Lecture in late March. This is the most prestigious event in the Sutherland School of Law's calendar and Baroness O'Neill chose to address the topic: ''Philosophical views on judgement" in her lecture.
The Chief Justice, Mr Justice Donal O'Donnell, an alumnus of the school, introduced Baroness O'Neill. The Chief Justice is a former student of John Kelly's from UCD and also delivered a lecture in the series in 2016. Professor Laurent Pech, Dean of Law began the evening's proceedings by welcoming the Chief Justice, the Kelly Family and the audience in attendance.
We are delighted to share the recording of Baroness Onora O'Neill's lecture here.
Baroness O'Neill of Bengarve CH CBE FBA Hon FRS FMedSci MRIA
Onora O'Neill comes from Northern Ireland and was educated in London before attending university in Oxford and Harvard, where she completed a PhD under the supervision of John Rawls. She has taught at various universities in the US and the UK, and was Principal of Newnham College, Cambridge from 1992 to 2006. She combines writing on political philosophy and ethics with a wide range of public activities. She chaired the Nuffield Foundation from 1998-2010 and was President of the British Academy from 2005-9. She has been a crossbench member of the House of Lords since 1999. She has served on House of Lords Select Committees on Stem Cell Research, BBC Charter Review, Genomic Medicine, Nanotechnology and Food, Behavioural Change and Political Polling and Digital Media.
She has published Acting on Principle (second edition 2013), Faces of Hunger: An Essay on Poverty, Development and Justice (1986), Constructions of Reason: Explorations of Kant's Practical Philosophy (1989), Towards Justice and Virtue (1996), Bounds of Justice (2000), Autonomy and Trust in Bioethics (2002), A Question of Trust (the 2002 Reith Lectures), Rethinking Informed Consent in Bioethics (jointly with Neil Manson, 2007), Constructing Authorities: Reason, Politics and Interpretation in Kant's Philosophy, (2016); Justice Across Boundaries: Whose Obligations? (2017), From Principles to Practice (2018) and A Philosopher Looks at Digital Communication (2022) as well as numerous articles in philosophical journals and on public affairs. She currently works on practical judgement and normativity; conceptions of public reason and of autonomy; trust and accountability; the ethics of communication, and on Kant's philosophy.
She has been awarded the Kant Prize, the Holberg Prize and the Berggruen Prize.
The audience of academics, students, practitioners and members of the judiciary included members of Professor John M. Kelly's family. Guests at the lecture included many notable alumni including the Attorney General, Mr Rossa Fanning and former Chief Justice Mr Justice Ronan Keane. The lecture honours the memory of Professor Kelly, (1931-1991) who was Professor of Jurisprudence and editor of the Irish Jurist as well as a government minister and Attorney General.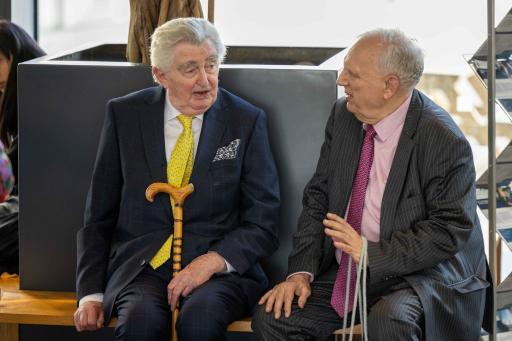 Former Chief Justice, Mr Justice Ronan Keane with Mr Justice Garrett Sheehan (retired)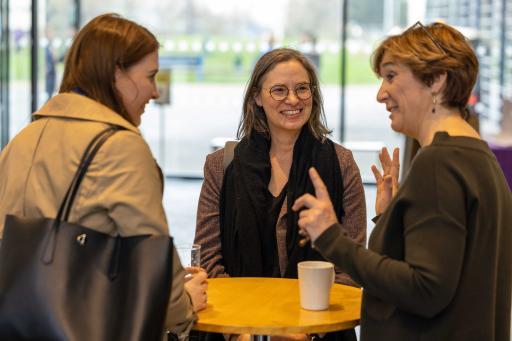 Dr Alexa Zellentin, UCD School of Philosophy, in conversation with Dr Emer Hunt, UCD Sutherland School of Law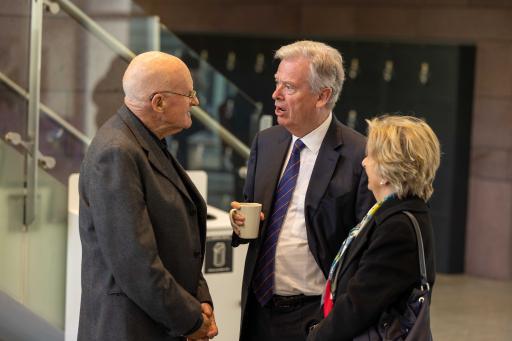 Two former Attorneys General, Dermot Gleeson SC (left) with David Byrne SC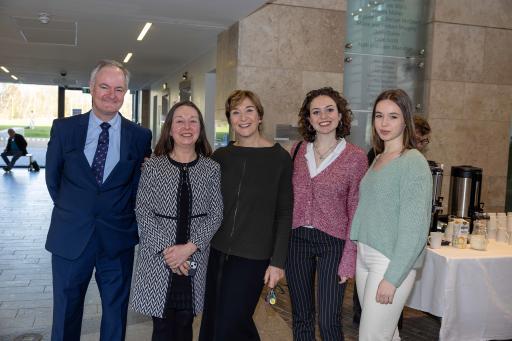 John Harte (BCL 1990) and Jane Harte with Dr Emer Hunt and students Rosa and Sarah Geoghegan