'Bauhaus Effects' brings experts together to celebrate centenary of influential arts and design school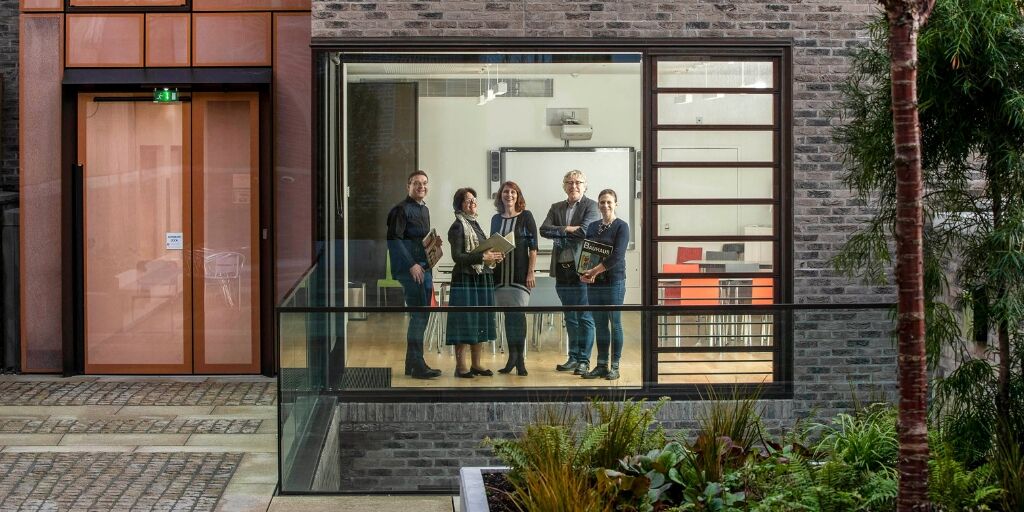 A major conference to mark the 100-year anniversary of the influential Bauhaus school gets underway in Dublin today (07.02.19). 'Bauhaus Effects' leads the Irish strand of the world-wide celebrations to mark the Bauhaus centenary, and reflects on the legacy of the innovative artistic, architectural, design and teaching practices developed there.
Developed in collaboration between the National College of Art and Design (NCAD), University College Dublin (UCD), University College Cork (UCC) and the Goethe-Institut in Dublin, with support from Dublin City Council and the German Embassy, the conference will run at the National Gallery of Ireland until Saturday, 9th February.
Designed as an interdisciplinary conference, a panel of expert speakers from around the world will examine the effects of the Bauhaus on individual disciplines, and investigate its continuing impact on contemporary practices: from concepts of space and colour, to the design of toys in the 1920s, and typography.
Speaking about the conference, Professor of Art History at UCD, Dr Kathleen James-Chakraborty said: "The Bauhaus introduced a whole new way of conceptualizing art education around the fact that not all art would be representational. This way of thinking still influences the design of many objects in our daily lives today.
"The Bauhaus was not just a radical art school but in fact initiated a fundamental shift in design culture. Teachers and students at the Bauhaus were acutely alive to new ideas. A century on, the new pedagogic and artistic practices they developed which influenced the transformation of everyday experiences from the 1920s to the present day makes for important assessment."
The conference will explore the school's international impact as well as its relationship to developments in fields as diverse as aviation, photography, hairdressing and shop window design.
The conference will feature a number of keynote speakers, including: Professor Heike Hanada, Chair in Theory of Building Typology at the Technical University of Dortmund, and designer of the New Bauhaus Museum in Weimar, which is scheduled to open in April 2019. Professor Hanada will open the conference this evening by outlining how the construction of the new museum posed questions that challenged a radical and clear approach.
The conference will be closed by Professor Irit Rogoff, writer, teacher, academic, curator, and one of the initiators and co-founders of the School of Visual Cultures at Goldsmiths College, London. Panel discussions will cover topics such as 'Bauhaus Effects in everyday life', 'Paradigm Shift', 'Bauhaus Aftershocks' and 'Bauhaus Effects through pedagogy'.
Listen to Dr Kathleen James-Chakraborty's radio interview here
You can read some of the coverage here.