Collecting the national memory
Posted 17 May 2021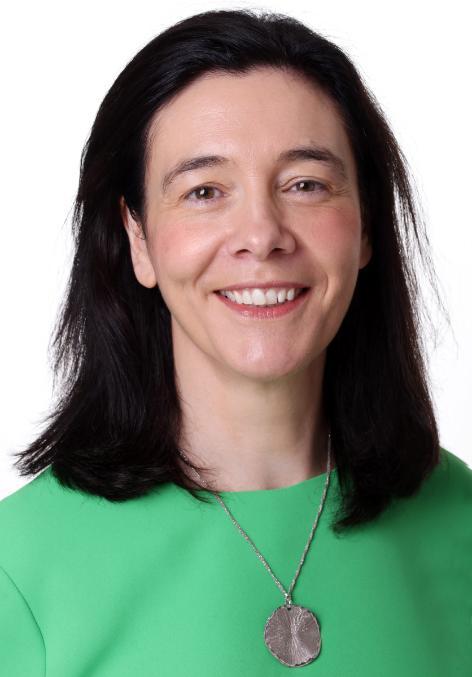 Join Dr Sandra Collins, Director of the National Library of Ireland for a talk on Thursday 20 May 11 am via Zoom.
'Collecting the National Memory'
What does it mean to collect the memory of a nation?
The National Library is a memory keeper for its country, collecting and keeping safe memories that share the culture, heritage and story of a nation. Memory objects can be photographs, manuscripts, letters, ephemera - but contemporary memory objects are increasingly 'born digital' and they can be challenging to collect and keep safe as digital technologies become obsolete quickly and the quantity of digital content grows exponentially. How and what we collect today will shape the national memory in the future.
Join Zoom Meeting here.
Meeting ID: 872 5535 0701
Passcode: HuJ0g2
About the Speaker
Dr Sandra Collins was appointed as Director of the National Library of Ireland in 2015. Originally a mathematician with a PhD in nonlinear fluid dynamics, Sandra has worked in digital innovation and cultural heritage over 25 years in the public and private sectors. She was the founding Director of the Digital Repository of Ireland in the Royal Irish Academy and previously a Scientific Programme Manager in Science Foundation Ireland. She is a member of the Irish Government's Expert Advisory Group on Commemorations and the Advisory Forum to the Government's National Conversation on Research. She is a Board member of the Museum of Literature Ireland (MoLI), the Chester Beatty Library, the Irish Manuscripts Commission, the Digital Repository of Ireland (DRI) and the Irish Consortium of National and University Libraries (CONUL). Internationally she is a member of the Research Data Alliance Council and European Foundation Board, and the CENL Executive (the European Conference of National Libraries). She was the 2020 UCD Alumni awardee for Research, Innovation and Impact.
College of Arts and Humanities
University College Dublin Belfield Dublin 4 Ireland T:
+353 1 716 7777