Cultures of Entertainment in Digital South Asia
The next talk in the Digital Cultures research strand will be delivered by Dr Tupur Chatterjee
It will take place at noon on 10 February 2022.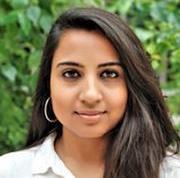 Dr.
Tupur Chatterjee is an Assistant Professor in Global Film and Media in the Department of English, Drama, and Film at University College Dublin. She was a Postdoctoral Research Fellow in the Global Media Studies Initiative in the Department of Communication and Media at the University of Michigan Ann Arbor.
She earned a Ph.D. from the Department of Radio-TV-Film at the University of Texas at Austin. She is currently working on her first monograph, titled, Ladies First: Architecture, Anxiety, and Moviegoing in India. Her work has been published in the International Journal of Cultural Studies, Feminist Media Studies, South Asian Popular Culture, Porn Studies, and Synoptique.