NCAD, IADT and UCD announce Louise Allen as Programme Director of The Creative Futures Academy
Posted 25 February 2021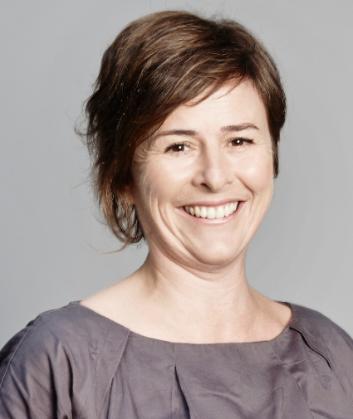 NCAD, IADT and UCD are delighted to announce that Louise Allen has been appointed as Programme Director of The Creative Futures Academy. Louise has extensive leadership experience in the creative and cultural sector both nationally and internationally. She brings a broad range of skills in education, innovation, culture, design and entrepreneurship.

As Head of Innovation and Research at the Design & Crafts Council Ireland, she was central to the strategic development of the design and craft sector working closely with education and enterprise agencies and with Government Departments on the development of programmes and infrastructure to meet future skills needs.

In her role as President of World Crafts Council Europe, she forged critical international partnerships, most notably with Atelier d'Art de France, the LOEWE Foundation and The Michelangelo Foundation where she was instrumental in the development of the Homo Faber biennale in Venice in 2018.

As Head of International Programmes for Irish Design 2015, Louise devised the strategy for the co-ordination and delivery of over 100 design-led events across 60 cities in 30 countries. She curated numerous exhibitions including Liminal-Irish Design at the Threshold, The Global Irish Design Challenge and Second Skin.

Louise participated on the Government led 'Expert Group for Future Skills Needs' and has contributed to numerous policies with national reach including: Ireland Design Ireland – Towards a National Design Policy; Plans for a National Design Centre as part of the Government's National Development Plan, 2040; Future Jobs Ireland and Ireland's Global Footprint.

Commenting on the appointment, the partners noted:

"We are delighted to announce the appointment of Louise Allen as Programme Director for the Creative Futures Academy. Louise brings a wealth of sectoral experience and knowledge that will be invaluable to the wider Creative Futures Academy team as we work together to realise this exciting and important collaboration between NCAD, IADT and UCD. We look forward to welcoming her to NCAD and to working with her and our partners to ensure that the full potential of the Creative Futures Academy for Ireland's creative sector is realised over the coming years."
Prof Sarah Glennie, Director, NCAD
"I am delighted to welcome Louise to her new role as Programme Director of the CFA. Her leadership experience, combined with her knowledge of the creative and cultural industries, will quickly progress the CFA and help deliver on the wider strategic and academic ambitions of the project. My colleagues and I here at IADT, are very much looking forward to working alongside her and our CFA partners and collaborators at UCD and NCAD."
David Smith President, Institute of Art, Design & Technology
"This key appointment is an important step in the development of the Creative Futures Academy. Louise brings tremendous insight and experience to this role and will greatly enhance creative collaboration across our three institutions. I look forward to working with her."
Assoc Prof P.J. Mathews, Director, UCD Creative Futures Academy

Speaking about her new appointment Louise Allen commented,
"The Creative Futures Academy is a pivotal initiative that will provide agile and responsive courses to up-skill and underpin the position of Ireland's cultural and creative sector. It will act as a critical enabler in career focused inter-disciplinary practice while acting as a model for institutional collaboration. I am excited by the potential that this role presents to enrich and transform the creative and professional capacity of Ireland's graduates and creative professionals at a time of significant societal disruption and change."

Louise will take up the post as Programme Director of The Creative Futures Academy on 8th March 2021.
College of Arts and Humanities
University College Dublin Belfield Dublin 4 Ireland T:
+353 1 716 7777