New Publication: The Institutional Problem in International Modern Law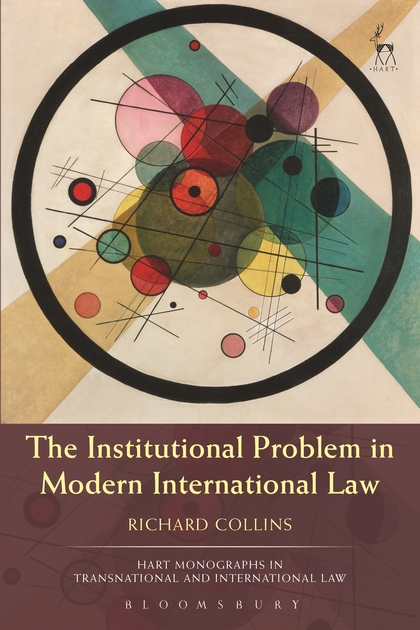 A large group of invited guests from across Ireland, Europe and beyond attended the Royal Irish Academy on Friday 13 January to celebrate the launch of Dr Richard Collins' new book, The Institutional Problem in Modern International Law (Hart Publishing, 2016). The event took the form of a critical panel discussion, with invited contributions from noted international lawyers and legal philosophers: Professor Patrick Capps, University of Bristol (UK), Assoc. Professor Margaret Martin, Western University (Ontario, Canada) and Professor Henrik Palmer Olsen, University of Copenhagen. Dr Collins was invited to respond to their comments and defend the main claims of the book.
The Institutional Problem in Modern International Law addresses a recurring scepticism about the coherence and relevance of international legal rules in the conduct of global politics. Dr Collins argues that most of the negative perceptions about the international legal order stem from certain misapprehended and improbable views about the nature of law in general and thus the failure of legal theory to offer a fully convincing account of law and legality from a global perspective. He seeks to reinvigorate theoretical enquiry into the nature and potential of international legal rules by challenging certain taken-for-granted legal paradigms, with a call to arms to international lawyers to defend the structural openness of the international legal order as a key aspect of its strength and ongoing viability in the modern age.
The book is available for purchase from Hart-Bloomsbury here.‌