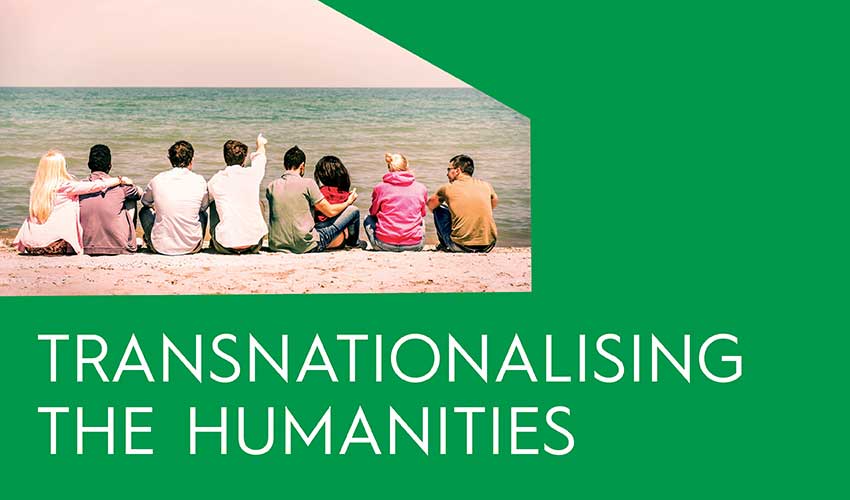 We live in an entangled world in which the local, regional, national and global are interconnected through
intricate networks and loops of exchange. The analysis of the multidirectional movement of people, languages, ideas, knowledge, and things requires innovative methodological perspectives that are capable of capturing all kinds of spatial and temporal practices. Transnationalism is often associated with an emancipatory politics of resistance as manifest in hybrid or creolized communities which often engender forms of agency that 'deterritorialize the nation state'.
On the other hand, the history of transnational exchange and contact also includes the history of empires, warfare, colonisation, slavery, the global exploitation of natural resources, and climate change. In the light of this intrinsic tension, the research strand on Transnationalising the Humanities explores methodological issues alongside specific case studies of transnational and transcultural practices, both from historical and contemporary perspectives.
---
Theme Members
Theme Lead:
---
Projects, News and Events
---
---
---
Professor Kathleen James-Chakraborty awarded ERC Advanced Grant
Professor Kathleen James-Chakraborty, UCD School of Art History and Cultural Policy, has been awarded the ERC Advanced Grant to examine women and race in the spread of modern architecture. This is the only Humanities award of just four ERCs in Ireland, out of 209 granted across Europe.
---
Upcoming Meeting of the PhD Network
The next meeting of the Transnationalising the Humanities (TNH) PhD Network will be on Monday, 14th June @ 10.30am (on Zoom). Contact tnhphdnetwork@gmail.com to register and for the Zoom link.
---
Transnational Humanities: Concept and Praxis
Registration now open for the Annual Humanities Institute PhD Conference 'Transnational Humanities: Concept and Praxis'. The conference will be available via Webinar on Friday, 19th February 2021.
---
---
---

---
Read our Research Strategy brochure

Online PDF

|