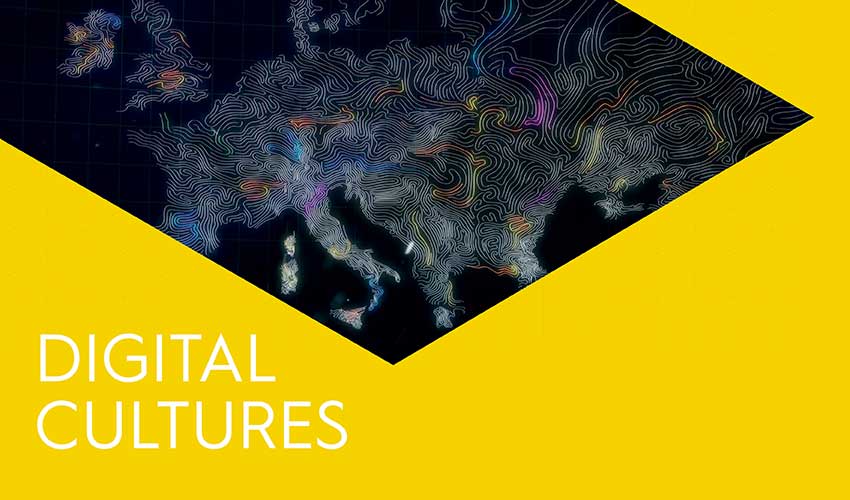 Image credit: NOHO and CEMEC (EU/UCD Project)
UCD is widely recognized for its innovative and impactful work at the forefront of the field of digital culture. UCD arts and humanities is pioneering new interdisciplinary approaches to record, shape and develop our digital past, present and futures. Major themes already addressed include the history of the book, understanding of disease, contagion and biopolitics, cultural memory, big data methodologies, globalization, child protection, national identities, story-telling, heritage and culture, social network analysis, and migration.
The UCD Centre for Cultural Analytics aims to establish UCD as an international leader in the next iteration of
digital humanities which extends these developments to fully exploit AI assisted machine learning tools, such
as social network analysis, word embedding and neural networks, to consider patterns beyond the textual.
---
Theme Members
---
Projects, News and Events
---
---
---
Collecting the National Memory
Join us for the next Digital Cultures Seminar; 'Collecting the national memory'. With Dr Sandra Collins, director of the National Library of Ireland.
---
Creating interactive narratives in cultural contexts
The College of Arts & Humanities is delighted to announce the latest speaker in its seminar series, Professor Marie Redmond, Venice Centre for Digital and Public Humanities, University of Ca' Foscari, Venice.
---
---
Scholarly Communications Design
All are welcome to attend the first in a new seminar series presented by UCD Arts & Humanities, Digital Cultures on 18th February @ 4pm. Speaker Professor Brendan (UConn) will present on scholarly communications design at the University of Connecticut.
---
Mapping Actors and Contexts
In the second of the Digital Cultures seminar series, Professor Pat Palmer (NUIM) will discuss Mapping Actors and Contexts: Modelling Research in Renaissance Ireland in the Sixteenth and Seventeenth centuries. This online seminar will be held on Thursday 25 February 2021 at 11am.
---
Professor Gerardine Meaney Awarded ERC Grant
Congratulations to Professor Gerardine Meaney, UCD School of English, Drama and Film, who received a prestigious European Research Council (ERC) Advanced Grant of €2.5 million for a study focused on migration and culture.
---
Read our Research Strategy brochure

Online PDF

|