The Irish Embassy in Brussels hosts UCD Alumni Reception
The Irish Embassy in Brussels hosts UCD Alumni Reception
The UCD Sutherland School of Law, in conjunction with the School of Politics, returned recently from a very successful European Law and Politics Field Trip to the European Institutions in Brussels and Luxembourg. To mark the visit, H.E. Mr. Éamonn Mac Aodha, Ambassador of Ireland and UCD Law alumnus (pictured below with Prof Imelda Maher), hosted an alumni reception in the Embassy of Ireland in Brussels.
Professor Imelda Maher, Sutherland Professor of European Law, speaking on behalf of UCD, thanked the Ambassador and his colleagues for their hospitality in hosting this first ever UCD Alumni event in Brussels. She noted the importance of Brussels in providing interesting career opportunities for UCD graduates who in turn had forged stellar careers in the institutions and beyond. The group of nearly thirty students on the trip was honoured to attend the Embassy and delighted with the chance to meet with alumni. The international nature of the group (with South and North America, Asia and mainland Europe all represented), alongside their Irish colleagues reflected the changing nature of Irish graduate education in particular and the extent to which Irish universities have become more outward looking, making events such as this all the more relevant.
The reception was very well attended by Brussels based alumni and offered the students a great opportunity to meet a number of UCD graduates who have built successful careers in the major European Institutions.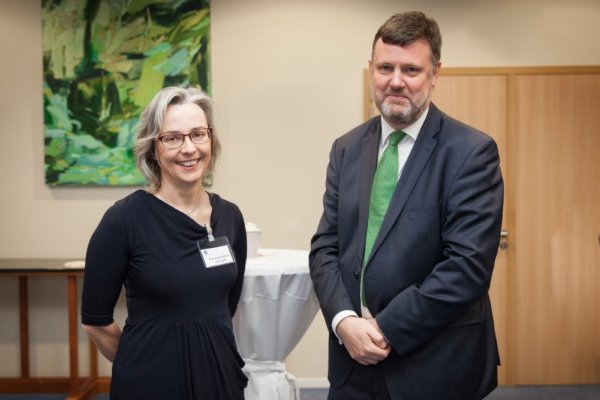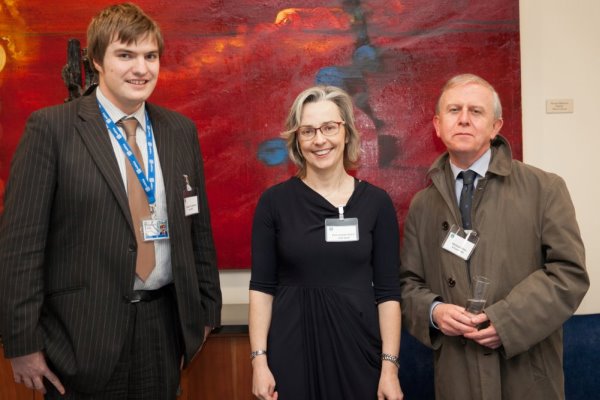 Peadar O'Lamha, Prof Imelda Maher, Michael Dillon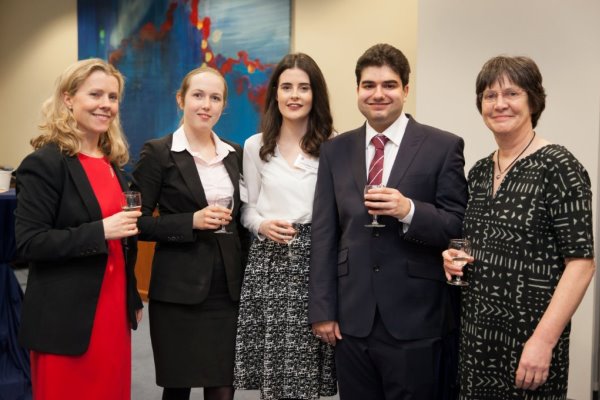 Sophie Carey, Julia Beckmann, Aisling O'Leary, Benjamin Price and Anne Stewart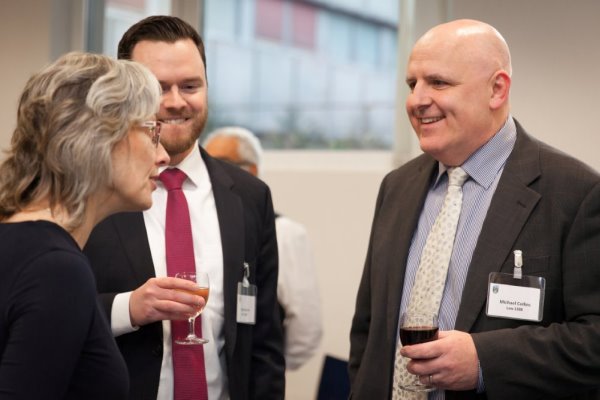 Prof Imelda Maher, Ian Hastings and Michael Collins, BCL 1988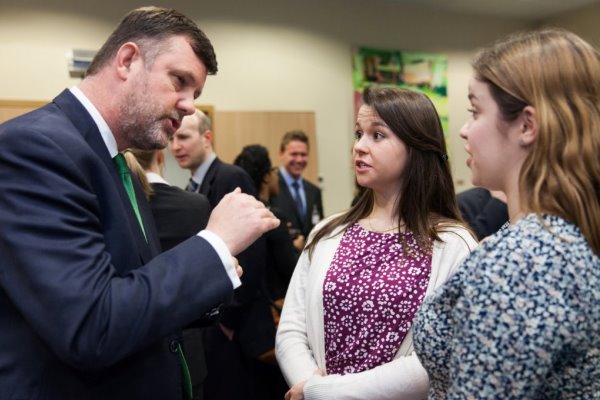 Ambassador Mac Aodha with students Kathryn Smith and Ellen Gustavson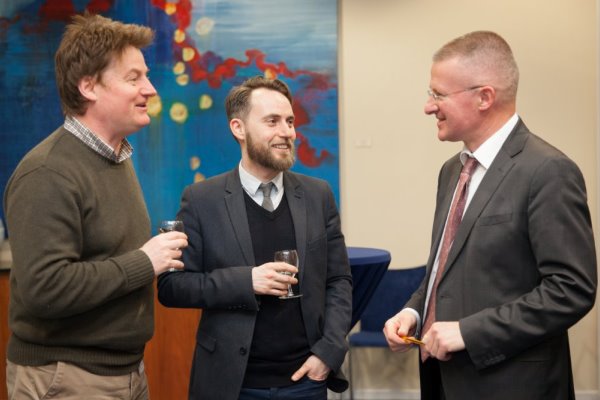 Gerry Murphy, Dr Aidan Regan and Simon Sunderland
Christeine Lally, Patrick Conlon, Isobel D'Arch, Darragh Hayes-Moriarty and Arthur Pokhilo,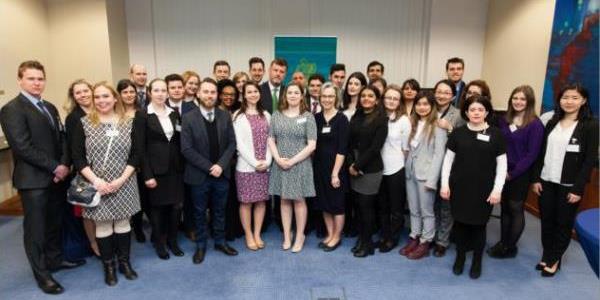 The students and staff from UCD with Ambassador Mac Aodha