Over 180 attend reunion at Sutherland School of Law
We were delighted to welcome a very large group of BCL alumni from 1965, 1975, 1985, 1995 and 2005 and BBLS graduates from 2005 in late 2015. The reunion was a great success and we are extremely grateful for the hard work of a number of volunteers from our alumni who helped contact their classmates and thus ensured a large turnout. A gallery of photographs is available here.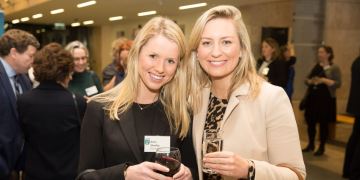 In 2016 we will be inviting the classes who graduated in 1966, 1976, 1986, 1996 and 2006 and again will be seeking volunteers to help rally the troops! Please e-mail law.events@ucd.ie or call 01 716 4106 if you would like to be of help.